By Drew Fortin
No matter what role you're in, everyone faces day-to-day business challenges.
Driving revenue. Acquiring customers. Responding to market changes. Translating ideas into products and services faster.
But when asked about your biggest business challenge, more than 1/3 of you agreed on one thing: overcoming resource shortages.
And what's your biggest resource? Your people.
So how do you not only attract top talent, but keep and grow those highly coveted people?
By taking the time to understand what drives them, what makes them feel valued and how they like to work, you'll know better how to take care of them, and they'll not only be more productive but more likely to stick around as well.
To find out more about the results of our August survey, check out the chart below: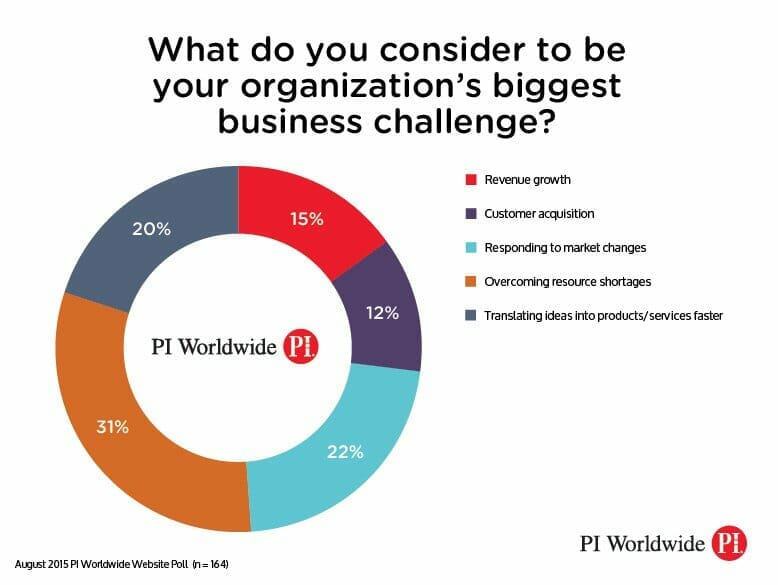 31% of you said overcoming resource shortages
22% of you said responding to market changes
20% said translating ideas into products/services faster
15% said revenue growth
12% said customer acquisition
Thanks for taking our August survey. Be sure to participate in our September survey to tell us what stresses you out most when considering short-term hires.