Organizational Talent Assesment Tools
In a blink, you fell out of sync.
Misalignment at the top, chaos at the bottom. Close gaps between execs about strategy.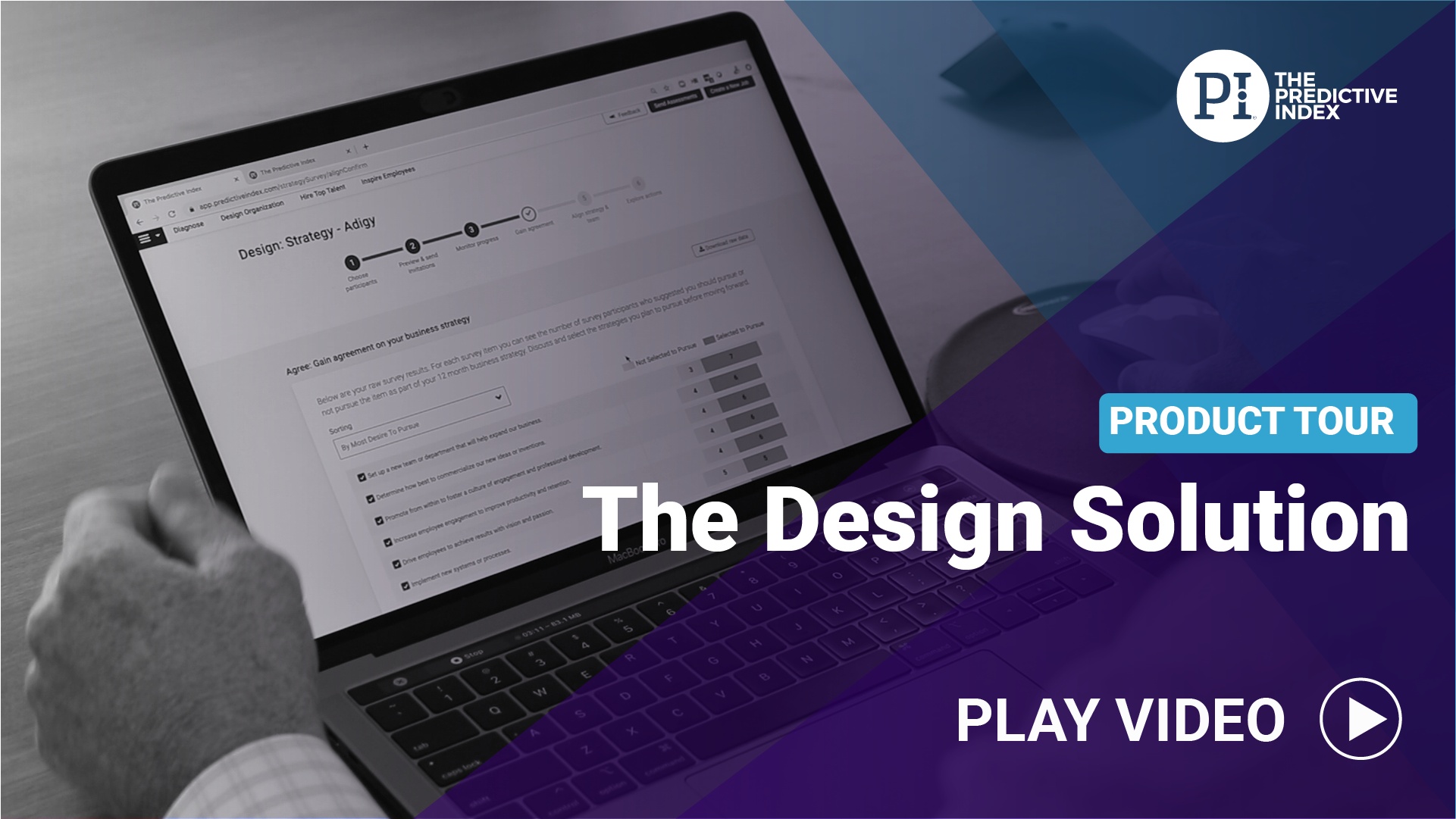 Don't assume all executives agree on the business strategy.
Disagreement is more common than you think! In our experience, senior leaders agree on no more than 70% of their company's objectives. And when leaders are out of sync at the top, the problem only gets bigger as it rolls down the hill. Disengagement. Competing goals. Poor collaboration.
The revolutionary PI Design solution ensures all execs are on the same page about the business strategy—so they can design an aligned talent strategy to maximize performance.
The PI Design solution
The PI Design solution is a powerful framework for gaining business strategy alignment—and building a talent strategy to match. From software to workshops to expert consulting, we give you the tools and knowledge you need to transform your company.
The PI Strategy Assessment™
Find out if senior leaders agree on the business strategy–and how confident they feel in the company's ability to execute.
Execute Strategy with Confidence workshop
An expert PI Certified Partner will guide your senior team in taking action on the PI Strategy Assessment results–and building a talent strategy to match.
Find out how Envision Bank used the PI Design solution to redesign its talent strategy and drive business results.
Senior team alignment—the foundation you need
Here's a scary stat: 52% of CEOs who set goals in 2018 didn't achieve them.
When execs don't agree on the business strategy, companies can end up pursuing competing goals. Find and fix senior team misalignment today so you can design the right talent strategy and come out on top.
The secret to great hiring and managing people to perform?
Talent optimization. But you can't optimize your talent without an agreed-upon business strategy. (You know how you can't build a house without a foundation? Yeah, it's kind of like that.)
The incredible PI Design solution is a framework for finding and fixing misalignment between execs about business strategy—and aligning talent to the agreed-upon strategy.
After all, having the right people in place to support a strategic initiative is the difference between success and failure.
Request your personalized demo today.