Several months back, we did an extensive survey on hiring of 750+ people at 575+ companies to get their insights on recruiting and hiring people for their organizations. If we were to boil the results down into a single, simple headline, here's what it would be: "We really suck at hiring."
Sound harsh? It is. But here's the thing: we know we suck at hiring. We give ourselves an average grade of C+ on the hiring front. We only consider 64% of the people we've hired in the past 12 months to be "good hires." 82% of respondents say people making hiring decisions of have biases they're not aware of.
It ain't pretty. And here are some of the gory results in the form of an infographic. We hope you'll share it on LinkedIn, Facebook, Twitter or by any other means.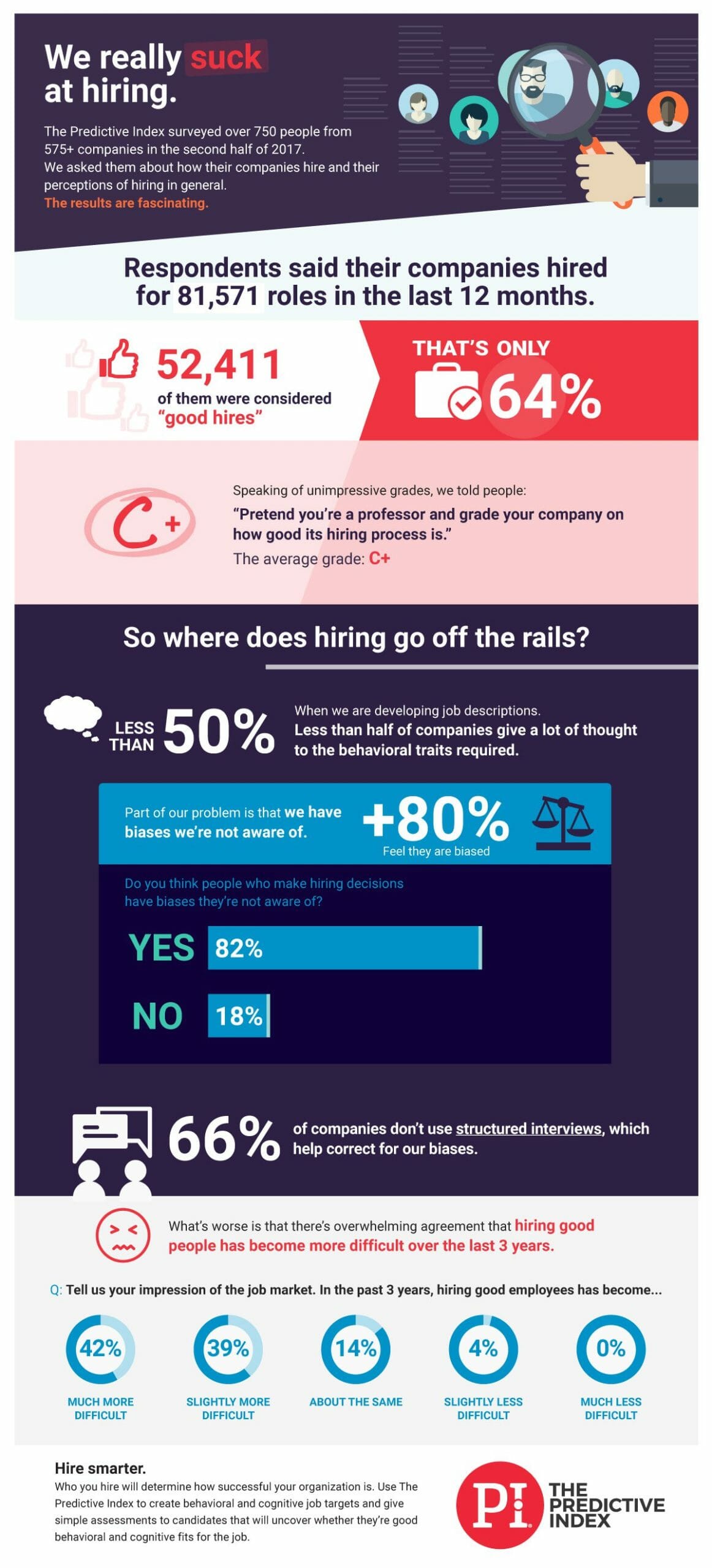 Join 10,000 companies solving the most complex people problems with PI.
Hire the right people, inspire their best work, design dream teams, and sustain engagement for the long haul.