PI helps Boston school in need
Jamaica Plain, MA – September 17, 2016 – The Predictive Index (PI), a company that empowers businesses to realize what drives workplace behaviors, rolled up its sleeves and dusted off its paint brushes for the City Year Boston Red Jacket Weekend on September 17. As sponsors for the weekend-long volunteer event, PI joined AmeriCorps members at Curley K-8 School in Jamaica Plain, MA to paint a mural in a lifeless hallway leading to the school's auditorium and gymnasium. This elaborate mural included a triangle art motif of the school's green and yellow team colors, and various silhouettes of athletes, dancers, and rock stars in action. The end result added color, culture, excitement, and life to the once bland space, which PI hopes will inspire students on their educational journey.
City Year is led by a group of dedicated and inspiring professionals who are committed to ensuring that this Boston organization makes a significant impact on helping students who are at risk of not graduating on time. Click here to learn more about City Year, and how you can make a difference in the lives of students!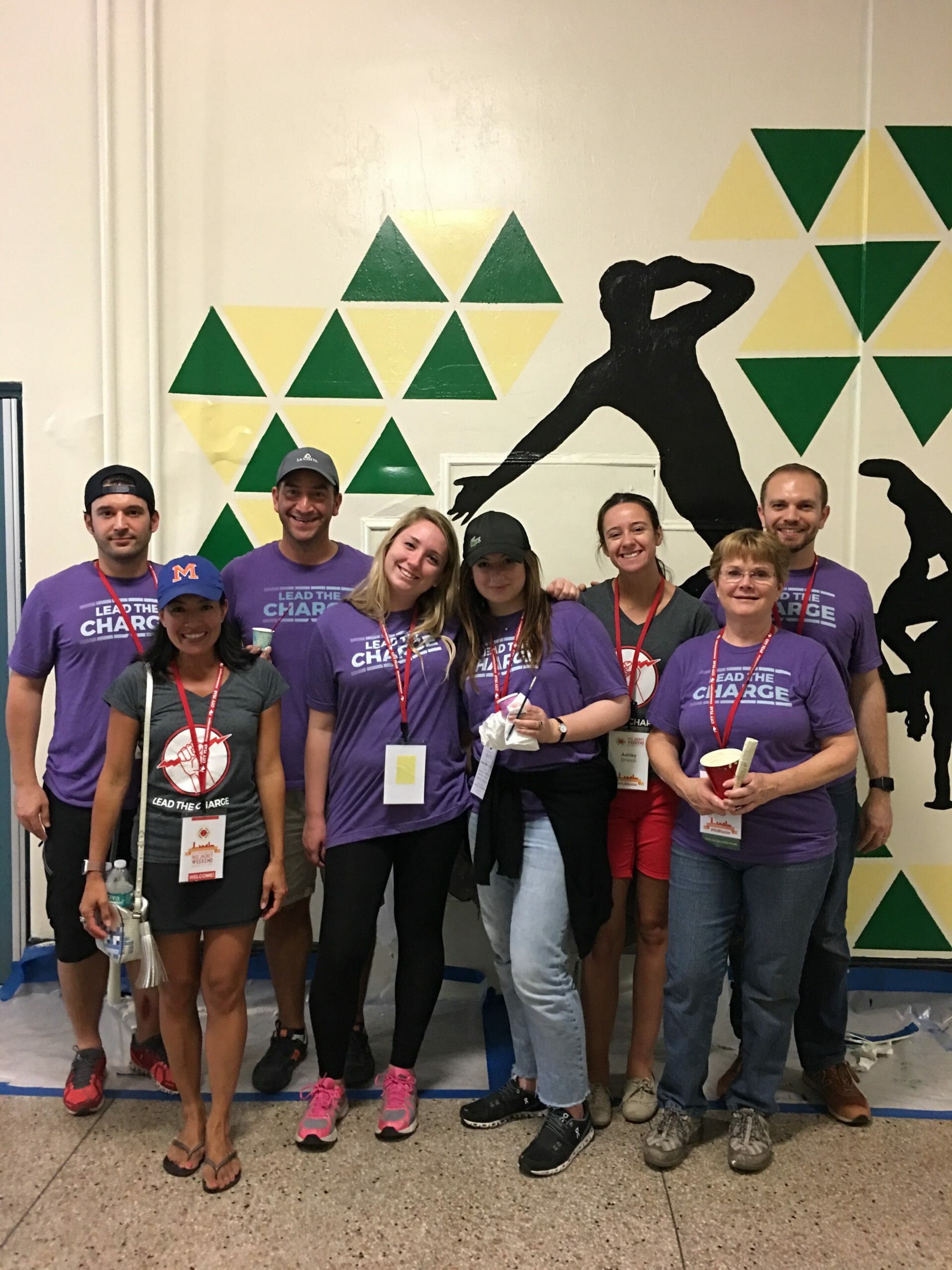 Above: The PI crew gathered at Curley K-8 School to show off their painting skills! From left: Pierre Domain; Lannhi Tran; PI President Daniel Muzquiz; PI Human Resource Assistant Morgan Sullivan; PI Talent Acquisition Specialist Allie LeBlanc-Domain; PI Revenue Accountant Ashley Driscoll; PI Partner Launch Manager Sue Blaney; and PI VP of Marketing Drew Fortin.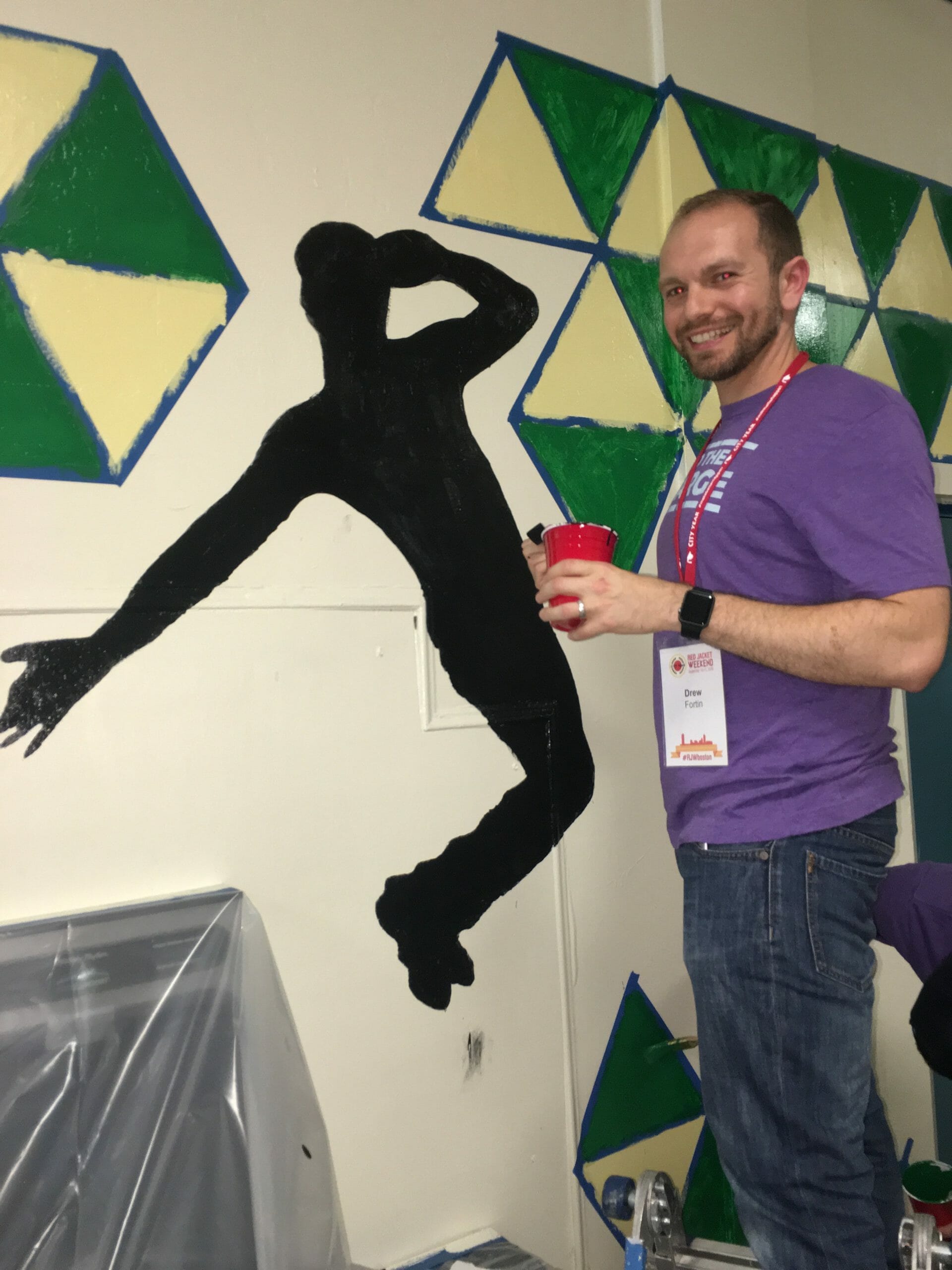 Above: PI VP of Marketing Drew Fortin was all smiles as he painted silhouettes of athletes, dancers, and rock stars in action.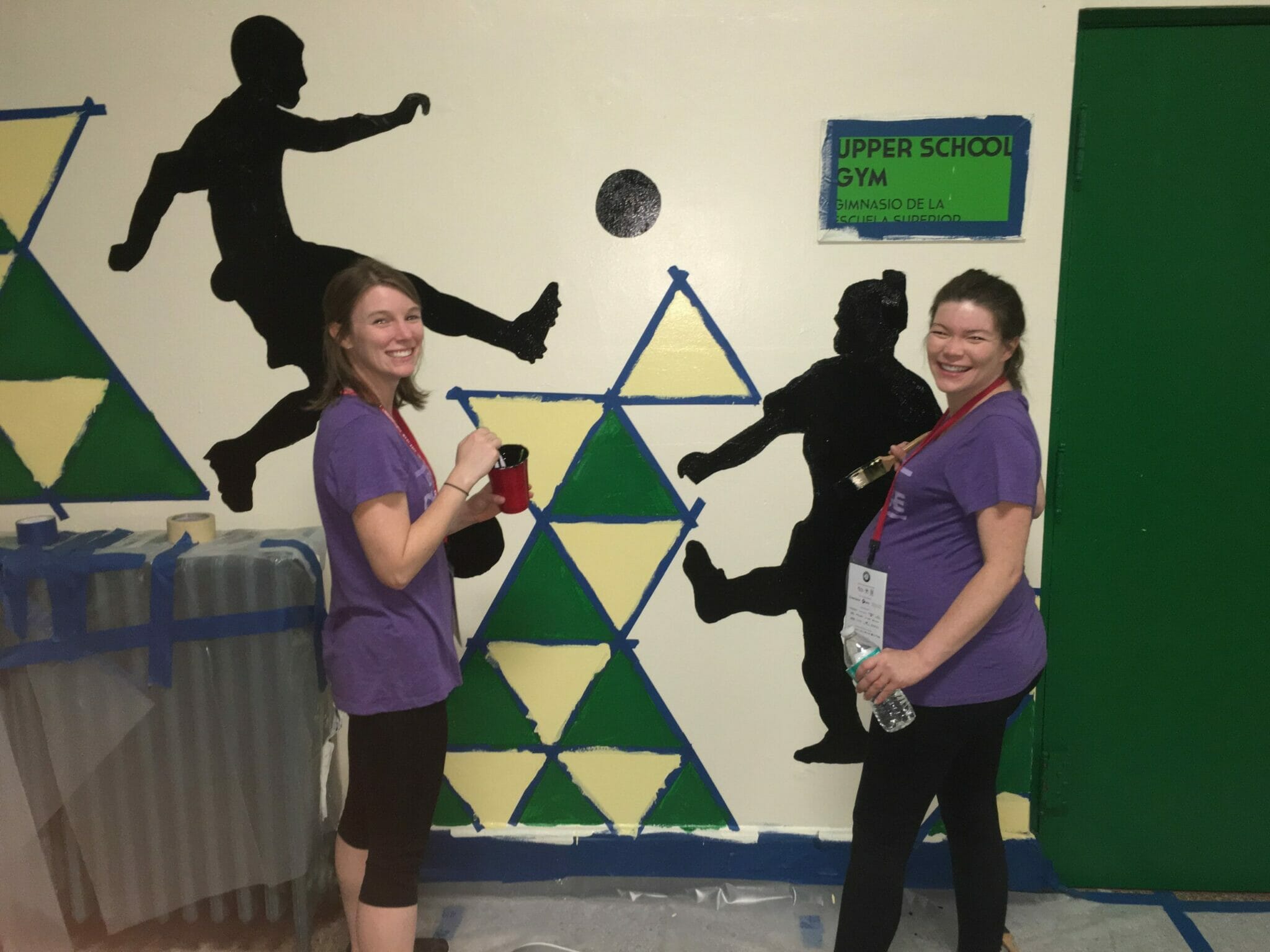 Above: This sister duo painted the day away! From left: Kara Smith; and PI Marketing Automation Specialist Katelyn Healey.
Above: PI Localization Product Manager Blanka van Raalte and daughter Mia represented PI with pride!