Today super early-bird registration officially opens for OPTIMA 2019, the premier talent optimization conference taking place from November 20–22, 2019 in Boston, MA. Talent optimization is a new discipline that empowers entire organizations to align their people strategy with their business strategy to produce optimal business results. Attendees will learn strategies for designing, hiring, and inspiring high-performing teams—and capitalizing on their people data—to maximize productivity and crush the competition.
Moneyball's Billy Beane to keynote OPTIMA
The opening keynote speaker will be Billy Beane, former Major League Baseball (MLB) player turned EVP and minority owner of the Oakland A's, who pioneered statistical analysis in baseball, otherwise known as "moneyball."
While baseball compiles stats on players and improves the odds of putting the right players on the right team, there hasn't been a "moneyball" in business—until now. Talent optimization is moneyball for business.
At OPTIMA, Beane will discuss why leaving team building to chance is the most damaging decision business leaders can make and how talent optimization helps improve the odds of creating winning teams and drives a company's performance to levels never thought possible.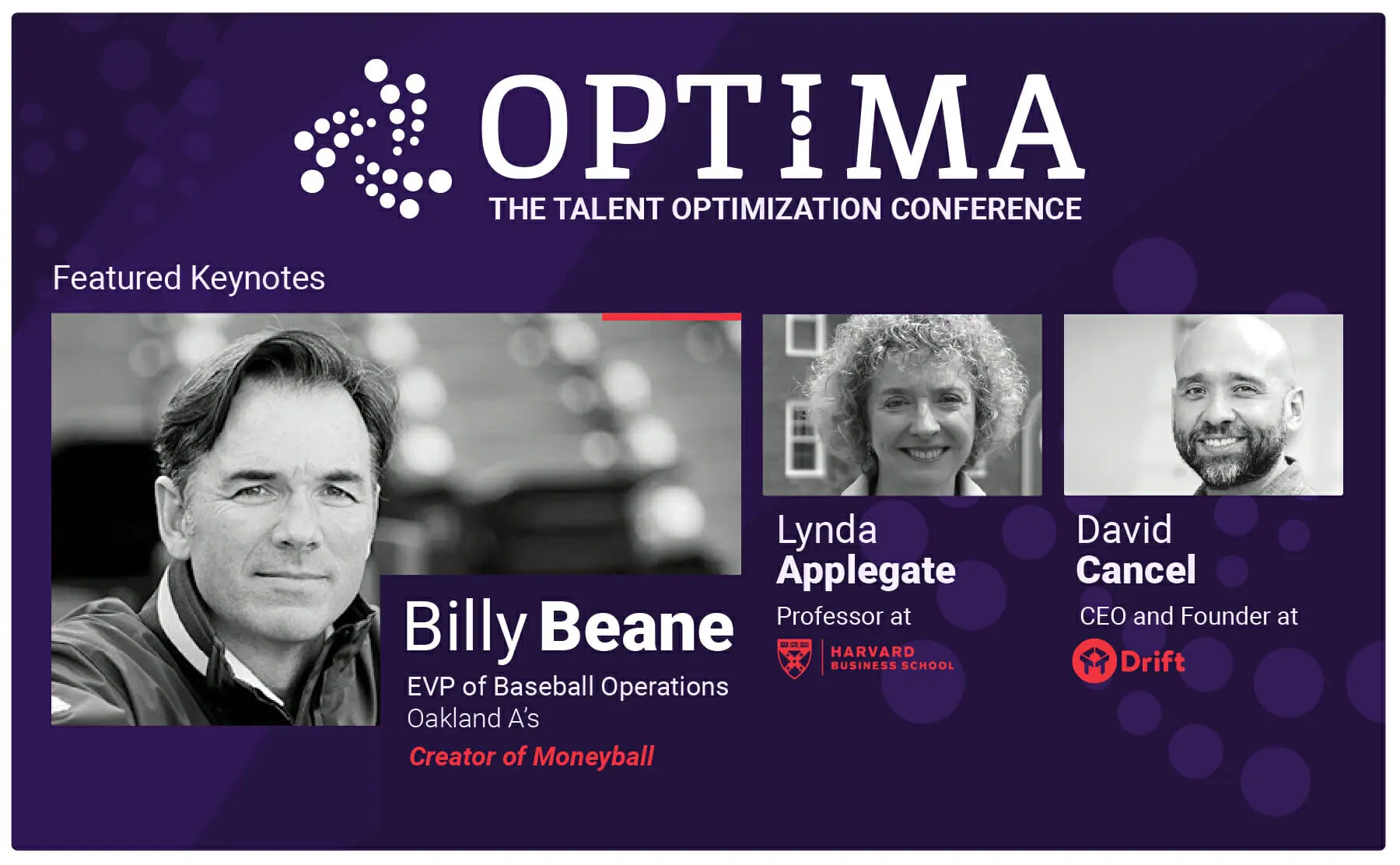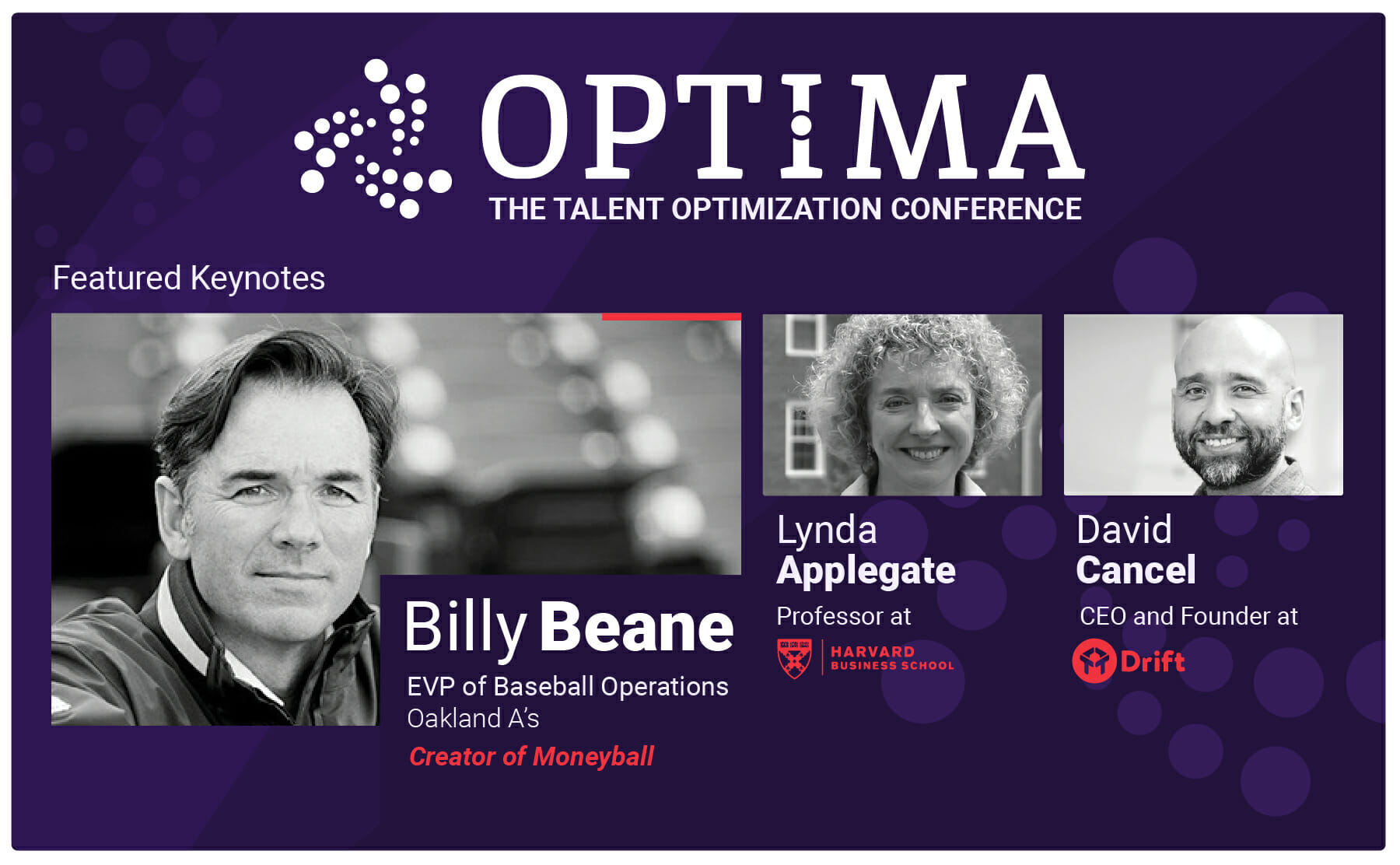 All-star lineup of keynote speakers
The OPTIMA lineup of keynote speakers does not end there. David Cancel, CEO of Drift and author of "Hypergrowth", closes day one with business strategies on how to build great teams and product through a customer-first model. Baker Foundation Harvard Business School Professor Lynda Applegate opens day two with an interactive discussion on the practical application of talent optimization for business growth.
More information on the closing keynote, additional industry-leading speakers, and award-winning entertainment coming soon!
Join 10,000 companies solving the most complex people problems with PI.
Hire the right people, inspire their best work, design dream teams, and sustain engagement for the long haul.