Alicia Lykos started her consultancy Red Wolf Group in February of 2016. She's spent her entire career managing people—motivating them, setting clear goals and direction, celebrating successes, and really just making sure they had fun at work.
She's laser-focused on bringing that learning—and the practice of talent optimization—to Australia. As a result, she's one of the fastest-growing PI Certified Partners.
Q. You're one of our fastest-growing PI Partners. What's the secret to your success?
A: I redesigned my entire business to pivot into the new world of talent optimization. I went back to the basics—knowing that not only did I need to build a business strategy with a clear value proposition, but I need to have a robust delivery model as well.
Once I had a clear plan, all that was left to do was to give it my 100% focus and hard work—which meant taking two-month sales and marketing courses to build my own capabilities in those areas.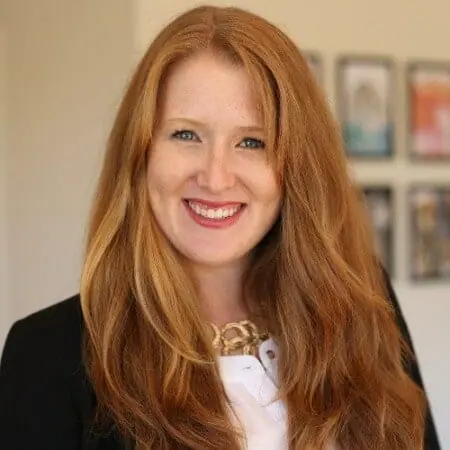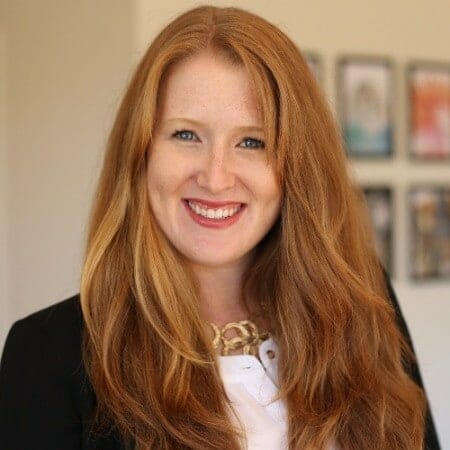 Q. What separates your firm from other consulting firms?
A: Other consulting firms might focus on issuing an assessment to an employee and giving insights on results. But it all stops there—and is soon forgotten when the report ends up in a drawer. We take it to a whole new level. We bring the trifecta of science through the online platform used by managers, deep knowledge through our workshops, and strategic advisory as industry experts. Everything fits so well together that it makes it easy for our clients to engage and get useful results quickly.
Our 90-day program focuses on our clients' top priorities first—giving them valuable data and results almost instantly upon signing up. For most clients, we find that they want to focus on designing and hiring critical roles, assessing the leadership team's alignment with the business strategy, and developing their leaders to inspire high performance.
Q. How do you communicate your differentiators to clients?
A: Most consultancies and assessment tools are dependent on the consultants to run the programs and operate the tools—basically, you pay the consultants to run everything for you. Unfortunately—as convenient as it sounds—the downside to this method is that when the consultant walks away, the program loses momentum and is unlikely to live on in the business.
At Red Wolf Group, our main differentiator is that we enable our clients to become their own experts. [We teach them to] design, hire, and inspire teams to achieve their business goals—so they can rely on themselves and not on consultants.
Q. Who focuses on winning new business in your firm?
A: Like most founders, my role has me doing everything from marketing, sales, training, and advisory to finance and operations. All in all, it's been such a great learning experience setting up and scaling my own business.
Since becoming an official PI partner, I've brought in a marketing expert full-time and will continue to hire people to support in training and advisory. But honestly, winning new business is a personal passion of mine.
For me, it's about listening and asking the right questions—not making it about myself, but about them. This is what allows me to provide solutions that help solve their problems.
Join 10,000 companies solving the most complex people problems with PI.
Hire the right people, inspire their best work, design dream teams, and sustain engagement for the long haul.
Q. What is your firm's biggest challenge to date?
A: In my experience, the general impression people have of The Predictive Index is that they think it's like any other behavioral tool (e.g., DiSC, or Myers-Briggs Type Indicator) they've come across before. People are so used to traditional assessment tools that generate a report and that's it. We've been working hard to change that impression and really showcase the value that PI offers organizations.
Q. What motivates you?
A: One of my favorite activities is filming my clients' testimonials. There's always something so refreshing in sitting down with them and hearing their success stories [as a result of] the work we've done.
One client recently said, "Alicia told me upfront 'Unless you deal with this issue right now, you'll be watching your star performers start to leave.' It was a real wake-up call for me to take action." Hearing that straight from a client is so powerful in helping us understand the impact of our work.
Knowing that small comment or change in the current process can bring massive impact and become a turning point for their organization lights a fire inside of me to work even harder in reaching out to more and more businesses.
Q. What is your biggest passion?
A: One is facilitating workshops end-to-end. I love thinking about the experience clients will have on that day, the value of the information I can share, and the questions I can ask to get them thinking differently.
I'm also really passionate about bringing talent optimization to Australia. I know there's a huge gap in the market right now because whenever our clients see the work we can do for them, they see how relatively simple it is to do. They usually say, "How come we've never heard of this before?" It's a game-changer.
That pushes me to double down on the work needed to make more people aware of talent optimization.
Join 10,000 companies solving the most complex people problems with PI.
Hire the right people, inspire their best work, design dream teams, and sustain engagement for the long haul.