We are still grappling with the first global pandemic in a century, so perhaps the question "Are you suffering, struggling, or thriving?" is relative.
But we are emerging and looking forward, and the past 15-plus months have taught us all some lessons in endurance, resilience, compassion, and patience. Most of us have also taken the opportunity to examine our lives like never before—I know I certainly have. The question of thriving, of how to live your best possible life, is inextricably tied to your career, and as people reconsider their current jobs, smart organizations are taking note.
The link between workplace engagement and personal well-being
According to recent global research by Gallup, the key component of a thriving life is a good job with engaging work. Of Gallup's five elements of well-being (career, community, social, financial, and physical), career well-being is where we receive the greatest impact on our well-being in the shortest amount of time. Researchers also found that people with high career well-being are more than twice as likely to be thriving in their lives.
With so many people struggling or suffering—up to 70 percent of us, according to Gallup's global survey statistics from 2020—organizations need to think about how they can help their people thrive.
Start by measuring what's there. Gallup uses the "Cantril Self-Anchoring Striving Scale," pictured below, as the basis for its simple two-part question to gain metrics on an individual's "best possible life."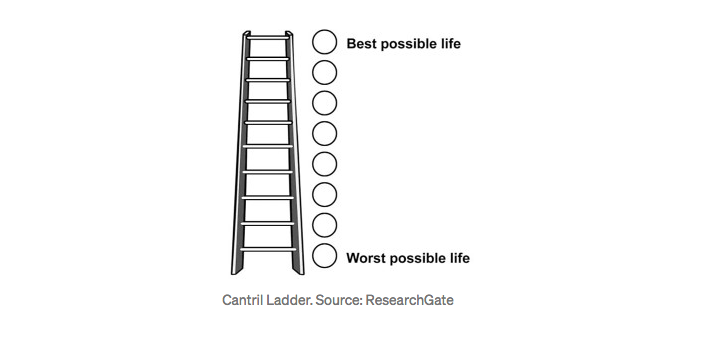 The questions are:
On which step of the ladder would you say you personally feel you stand at this time? (0 – 10)
On which step do you think you will stand about five years from now? (0 – 10)
Find out whether your people are suffering, struggling, or thriving. Then work on building what Gallup refers to as a "net thriving culture," focusing on all aspects of your employees' well-being. Employers who take this more holistic approach and consider the whole person will gain happier, more engaged, productive employees and universal (organization- and community-wide) benefits.
How can we build organizations in which people are thriving?
Here are four steps you can take within your organization to allow all people, regardless of function, title, or tenure, to thrive.
1. Make sure everyone in the organization knows their strengths.
Helping employees gain knowledge of and build upon their own individual strengths leads to feelings of confidence, competence, and mastery. This needn't be an expensive proposition—there are simple low-cost or no-cost tools on the market to help employees know and understand their innate talents and how to use them to achieve success.
Undoubtedly, building upon strengths is more effective than focusing on or attempting to shore up areas of weakness—think of the proverbial square peg in the round hole. Using and leveling up innate talents is immensely satisfying, and simply makes people feel good about themselves and the work they're doing. Organizations and managers who focus on and develop employee strengths find that their people are empowered, productive, and engaged. In short, strengthening an employee's innate strengths makes both the person and the organization stronger.
2. Remove abusive managers.
Let me first say that as an executive coach, I generally see and believe in the potential of everyone to learn, grow, and gain in empathy and understanding. And I'd like to think that with education, training, and coaching, people can learn to change their behavior. That said, there are certain tyrannical types who are not going to change. These people are the antithesis of the caring, people-centric culture most businesses espouse and work hard to create and nurture.
Know that these managers and leaders put the organization at a higher level of risk—risk of all sorts, including financial, legal, and emotional. These problematic people drive employees away and make those employees who do remain with the organization weary, disengaged, stressed, and anxious. Or worse. Simply put, these bosses are toxic, and if they are unable to change, they need to be removed from the organization.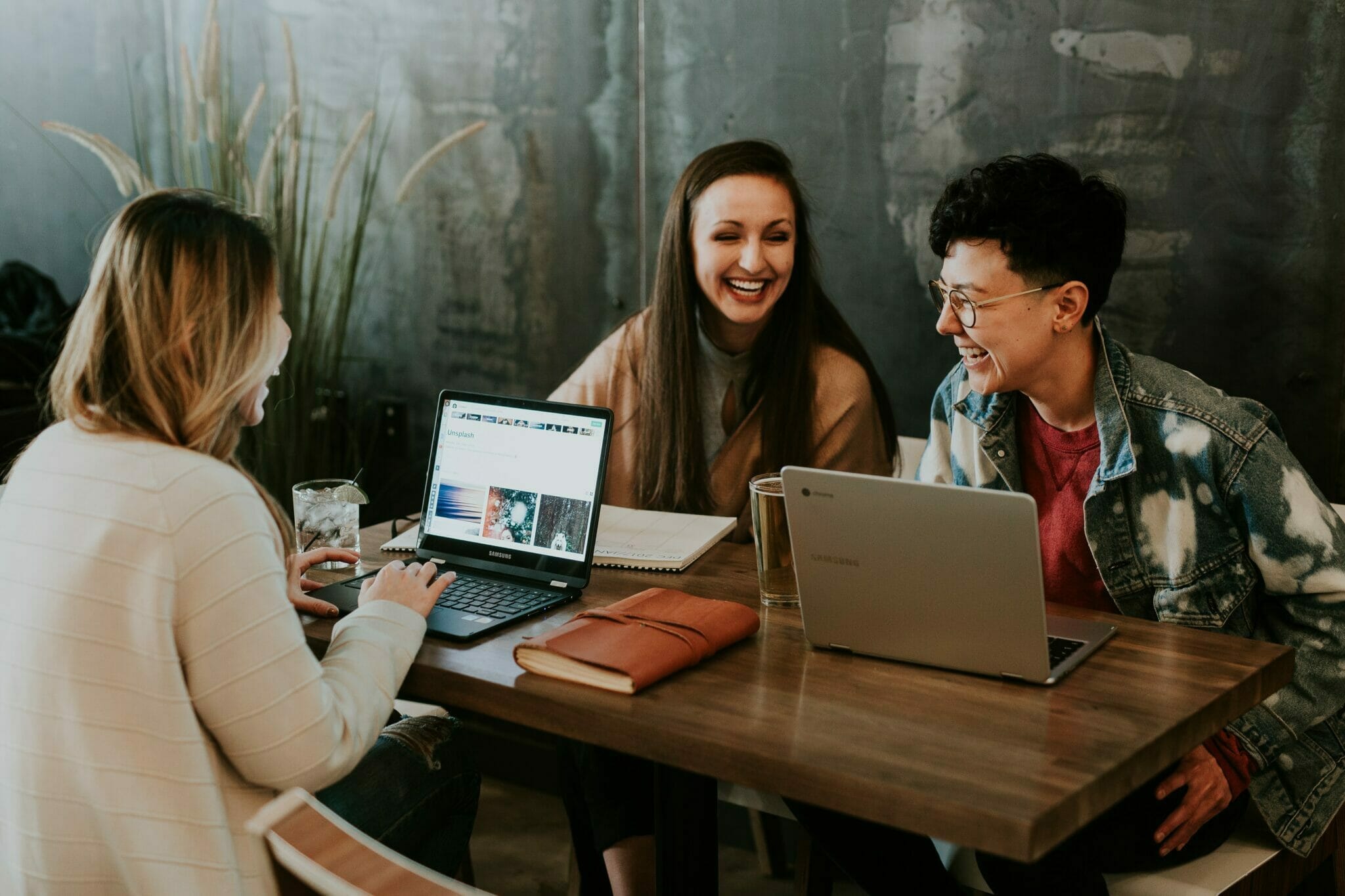 3. Upskill your managers: Move them from boss to coach.
Managers require training and development opportunities too. Organizations will benefit from implementing performance management systems, along with training and coaching. For example, in my coaching practice working with organizations and their leaders, I utilize Lattice people management software to help measure engagement and understand performance, pinpointing areas of opportunity; then we help managers become better leaders through weekly one-to-one sessions, goal setting, and feedback.
I also leverage The Predictive Index. Using PI's behavioral data, I work with managers to map out growth opportunities. I then show them how they can stretch themselves behaviorally to achieve that growth. PI can be used in a similar capacity throughout the organization, to upskill individual contributors and help them take on added responsibilities.
All parties, and the organization, benefit from the effort involved in transforming the business to a coaching culture. Managers who effectively move from boss to coach facilitate their own personal growth and that of their people—in realizing potential, recognizing and growing unique talents, seeing new possibilities, and generally taking abilities to the next level.
Join 10,000 companies solving the most complex people problems with PI.
Hire the right people, inspire their best work, design dream teams, and sustain engagement for the long haul.
4. Make well-being a part of career development for all.
In 2021, promoting and supporting healthy lives and well-being is an essential component of career development at all organizational levels. It's an important way of demonstrating to employees organization-wide that you respect, trust, and value them. With effective well-being programs, workplaces can enjoy the benefits of an active, healthy workforce. Employees feel valued and appreciated, and their lives and life satisfaction improve, along with their morale and productivity in the workplace. Well-being initiatives must form one of the pillars of workplace career development practices.
The steps outlined above might sound daunting. In some cases, a considerable amount of organizational commitment and effort will be needed. But it's also tremendously exciting work of the very best kind. Managers and teams can dream big together, and move forward with purpose and unity, building a future and an organizational culture where everyone is thriving.
---
Tom Johnston is an executive and corporate consultant who specializes in delivering high-impact leadership and organizational coaching, training, and consultancy. His expertise lies in empowering entire organizations and their people to become the best they can be while achieving optimal business results.
Contact information:
tom@tjcoaching.com
https://tjcoaching.com