Strategic HR is becoming a major focus as organizations work hard to attract top talent, retain employees, and create high-performing, healthy cultures. The traditional HR department is in charge of so many critical people issues that it's easy to fall into the trap of focusing on transactional tasks and miss the opportunity to make a larger contribution to the business.
Yet as research from the Society for Human Resources notes, HR leaders are stepping up to the plate. Seventy percent of HR leaders are increasing the amount of time they spend on strategic initiatives—and that number is climbing as organizations prepare for audacious goals in the year ahead.
5 ways an HR department strategic plan can drive business results
Here's a closer look at how proactive, forward-thinking, and strategic HR practices will help companies achieve their goals:
1. Give your company an advantage in tight labor markets.
The economy is healthy, and overall, that's putting pressure on HR departments to have a strong plan in place for attracting, retaining, and engaging workers. As Tech Republic noted, employers in a variety of sectors are feeling the squeeze for top talent—leading to responses that are designed to help brands compete effectively.
HR leaders will be focused on strategies that help attract talent beyond recruiting for a single position. Whether they're reevaluating compensation models, embracing flexible schedules, or ensuring their values are front and center, HR is paving the way for companies to stand out. Building a strong employer brand and focusing on culture will play an important role.
Forbes reported that half of U.S. employees are actively looking for new jobs. In light of that fact, strategies for retention will also be a priority for many companies. Measuring engagement, understanding what valued employees want most, offering competitive recognition and professional development options, and putting strong talent management programs in place are areas that beg for increased attention.
2. Proactively shape strategy to achieve the organization's larger goals.
As PI Recruiter Will Otto notes in the video below, it's important for HR departments to be proactive rather than reactive:
HR departments often complete tasks as they're needed from internal business departments; it's just the nature of the role. On-demand support can range from recruiting to fill an open requisition to helping with an employee engagement or performance issue.
Yet, companies see the greatest return when strategic HR departments look at the organization's broader goals and align people-focused efforts to help achieve them.
How can recruiting and retention, HR technology tools, and performance data position your company to break out and hit the most important milestones laid out in the year ahead? Taking the lead on the people side of organizational design and strategy execution can help reinforce why HR is a valued partner across your organization.
3. Work with stakeholders to develop "agile" processes.
One way HR leaders are breaking away from reactive HR is by rethinking processes. The most effective organizations are moving away from processes that only exist for the sake of having a process. Instead, they're balancing the realities of compliance needs with common sense.
Terms like "agile" (lean approaches to business challenges that can quickly adapt to internal needs and market changes) have bled over from the tech world to other business functions—like HR. As Peter Capelli and Anna Tavis noted in HBR:
"In most cases, HR is pursuing 'agile lite,' applying the general principles of Agile without adopting all the tools and protocols from the tech world. It's a move away from a rules- and planning-based approach toward a simpler and faster model driven by feedback from participants. This new paradigm has really taken off in the area of performance management. (In a 2017 Deloitte survey, 79 percent of global executives rated agile performance management as a high organizational priority.) But other HR processes are starting to change too."
The implications are simple: HR leaders will be exploring their processes and looking for ways to cut the fat and deliver on their essential value. As strategic partners, stakeholders throughout the organization will be engaged in feedback loops to strongly align key processes to business needs—and data and technology (as discussed below) will further streamline delivery.
4. Leverage technology to streamline workflows.
Technology is helping organizations get smarter about their workflows and freeing up HR leaders to get more done. As Josh Bersin noted, HR tech trends point toward HR in the flow of work:
"From my perspective, we're moving into a new era. One where HR technology is no longer a forms automation system, but is now becoming a true 'system of productivity.' The theme I'm now using is what I call 'HR in the Flow of Work.' What does this mean? All these wonderful HR apps should be natural, easy, and integrated into our work environment — we should be able to chat, click, or swipe and the HR tools we use should be as integrated into our lives as email, text messaging, or our favorite mobile app."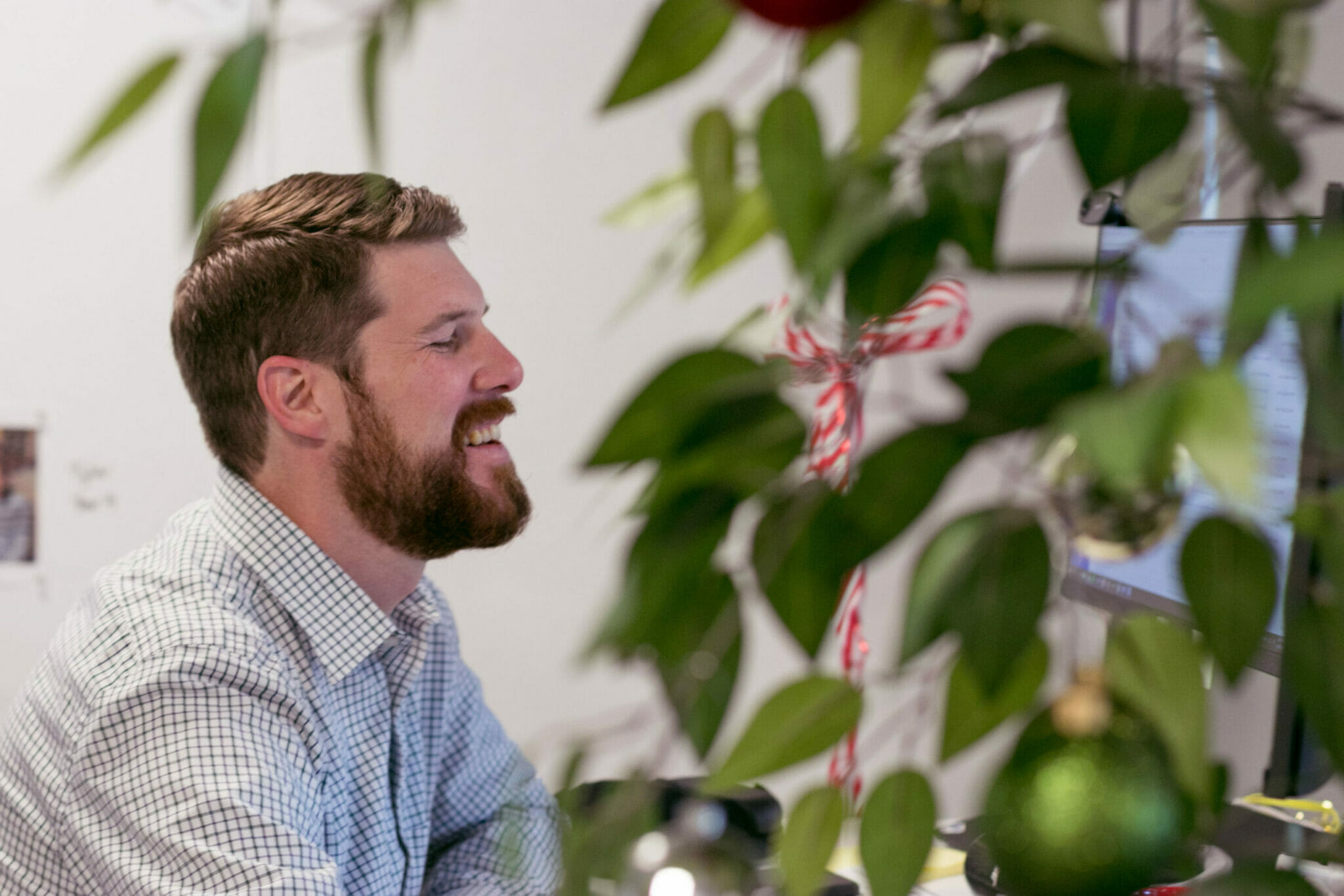 HR leaders will see this play out in two dimensions in the year ahead. The first is integrating tools that can help improve business outcomes associated with the people function. For example, workforce assessments use machine learning to surface a better pool of candidates—those who are more likely to be a behavioral and cognitive fit for open roles. At the same time, companies will continue rolling out HR-focused and supporting tools that improve the candidate and employee experience.
5. Incorporate data and metrics to support better decision making.
While data and analytics have reshaped numerous functions within business, HR is all too often left out of the conversation. However, organizations that put smart data gathering and analysis in place—and communicate that information to decision makers—can further increase the strategic impact HR has over the next year.
As the HBR noted, many HR leaders aren't taking full advantage of data in shaping key business decisions. This has serious ramifications at the business level. The authors of the HBR article cited findings from their global leadership study:
"It comes as no surprise that this skills gap has spurred a credibility gap between HR professionals and their colleagues. Only 11 percent of business leaders trust HR to use data to anticipate and help them fill their talent needs. When we last fielded the same survey three years prior, 20 percent of business leaders felt that way—still a low number, but nearly twice what it is today."
An HR department strategic plan and people data go hand-in-hand.
Increase your HR data IQ by exploring how talent analytics can inform strategic decisions and workforce planning. Find better ways to visualize your HR data so it's accessible and helpful to a broader section of the organization. And improve your relationships with your company's IT and data teams to help level up your HR department's capabilities.