Company culture means more than just setting up a ping pong table in an open concept office space. Company culture represents how your business works, and it can have a big impact on business outcomes.
"I used to believe that culture was 'soft,' and had little bearing on our bottom line. What I believe today is that our culture has everything to do with our bottom line, now and into the future," said Vern Dosch, CEO at National Information Solutions Cooperative (NISC).
And he's right. Company culture isn't some nebulous idea invented by wellness industry entrepreneurs to sell books and seminars to CEOs. Aligning the core values of your organization to your business strategy helps define your brand, both internally and externally. It also helps with attracting top talent, and improves employee engagement in a way that returns real results in terms of productivity and profit.
What is company culture?
Company culture refers to a company's core values and is reflected in the attitudes, behaviors, and practices of an organization and its employees. Think of company culture as the heart of your organization, both physically and metaphorically; it signifies the qualities that your company values, and it affects every part of your business.
The way your organization works, both formally and informally, is company culture. It includes how employees feel, their work environment, the company mission, goals and expectations, and the various leadership styles at your organization.
A strong company culture supports a positive work environment, which improves employee satisfaction, reduces time-consuming conflict, and empowers team members to take pride and ownership of their contribution to the organization as a whole.
Additional reading: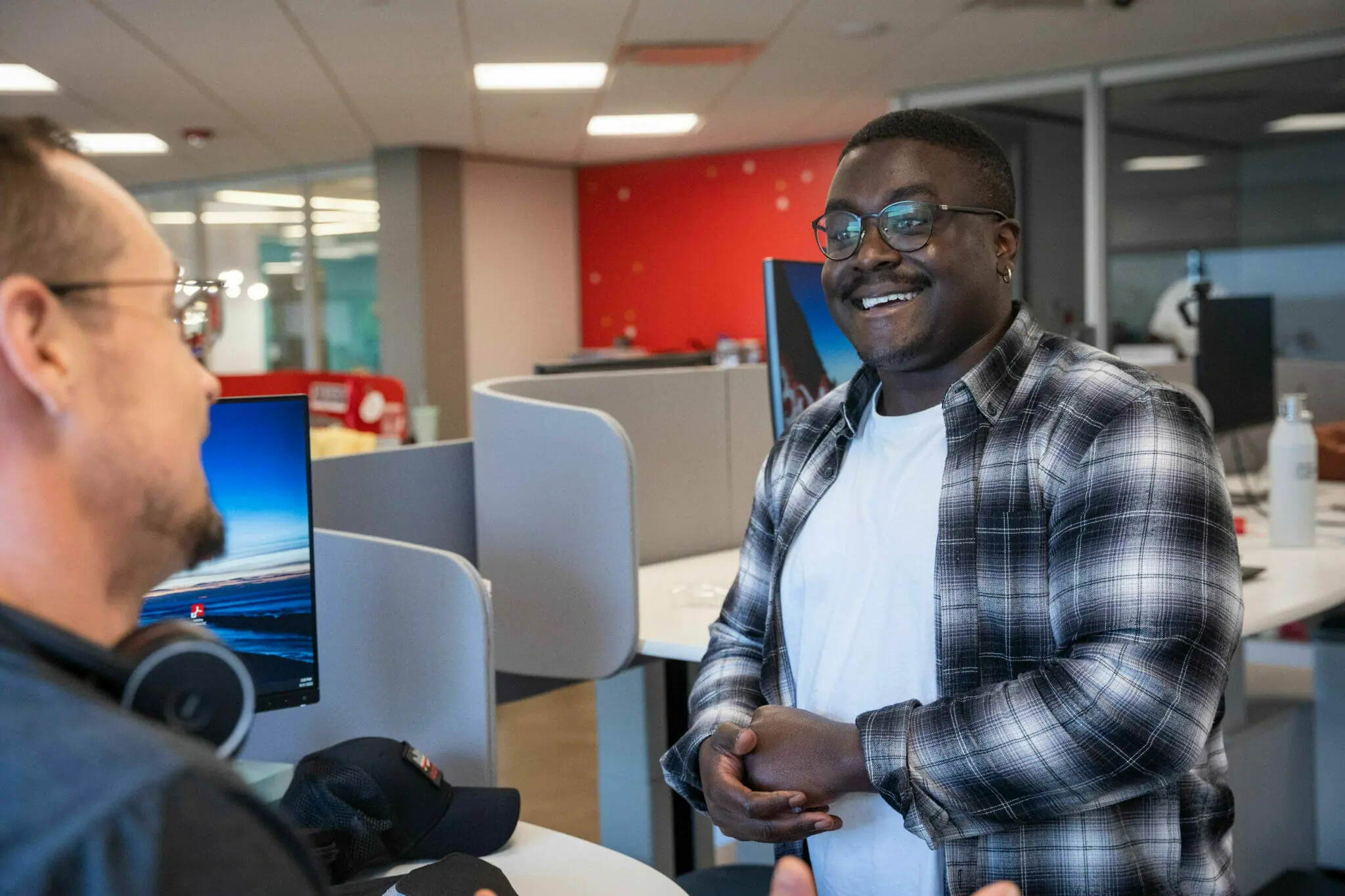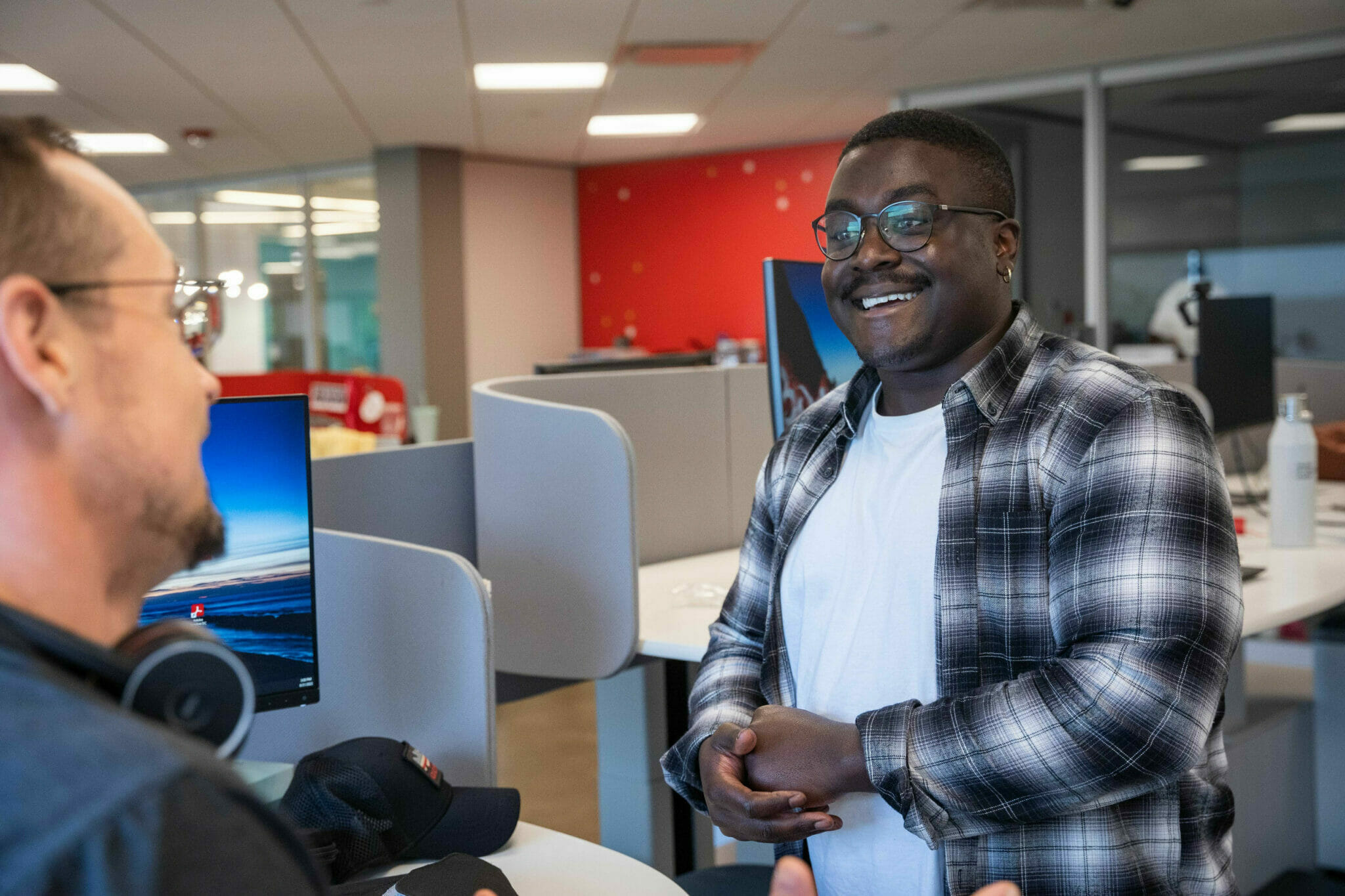 Why is a positive organizational culture important?
Work is a significant part of our lives; from the sheer quantity of hours spent at work, to the impact a chosen profession can have on your identity, the job that you do is part of who you are.
So it makes sense that finding a company that aligns with the ethics, values, and behaviors that matter most to you is important to new hires, especially in a competitive job market.
A positive company culture improves the overall employee experience, and for many candidates, it's a deciding factor when choosing employment options. A Glassdoor survey of more than 5,000 adults revealed that 56% of respondents considered company culture to be more important than salary when it comes to job satisfaction. An additional 77% said they consider a company's culture before applying for a position.
Employees who appreciate an organization's values and have a strong sense of belonging are ultimately happier at work, and therefore, more productive and invested in the company's success.
Additional reading:
Different types of company culture
Every company's culture will vary depending on the organization's mission statement, leadership styles, behavioral expectations, and shared values. Generally speaking, however, there are four basic organizational categories of culture:
1. Clan culture: Also known as a collaborative culture, clan culture focuses on teamwork and prioritizes relationships, communication, and participation. (In PI terms, this is known as a Cultivating culture.)
2. Adhocracy culture: Often found in successful startups, adhocracy culture is centered around innovation, risk-taking, and an entrepreneurial mindset. (At PI, this organization culture is an Exploring culture.)
3. Market culture: Market culture is when the bottom line is front and center. Profitability, meeting quotas, and reaching goals are what matter most. (PI refers to this culture as a Producing culture.)
4. Hierarchy culture: The most traditional type is hierarchy culture, which has a clear chain of command, a specific way of doing things, and a focus on stability, reliability, and the status quo. (PI calls this a Stabilizing culture.)
A well-defined company culture motivates employees to exhibit desired behaviors. Therefore, tailoring your culture to your company's goals can help encourage traits and behaviors that benefit your business strategy.
Additional reading:
Building and improving company culture
Building a great company culture takes ongoing, intentional, and strategic effort. A lot of leaders think company culture happens simply by offering perks like ping pong tables, video game rooms, and fancy snack options. And those things are appreciated by employees, but company culture is more about the traits, behaviors, and approaches that are supported, encouraged, and rewarded.
Leadership is the key to both building or improving company culture. When leaders exhibit and enforce desired behaviors consistently, employees are more likely to emulate those actions.
Integrity, communication, trust, and accountability are all essential components of a strong company culture. A foosball table can be fun, but it's no substitute for strategic, intentional core values.
Additional reading:
Including culture in your hiring process
It's easier, and more advantageous in general, to hire candidates who are aligned with your organizational values than it is to expect new employees to acclimate to your culture. That doesn't mean, however, you should only hire people who fit a single, rigid employee profile. Diversity of thought and experience offer the perspective necessary to innovate and recognize new opportunities or potential improvements to processes.
To effectively include culture in your hiring process, you must clearly define and communicate your organization's culture, look for cultural fit clues in candidate applications, and ask the right questions to evaluate shared values in the interview process.
Making the effort to hire people who align with company culture makes it easier to maintain and strengthen those ideals over time.
Additional reading: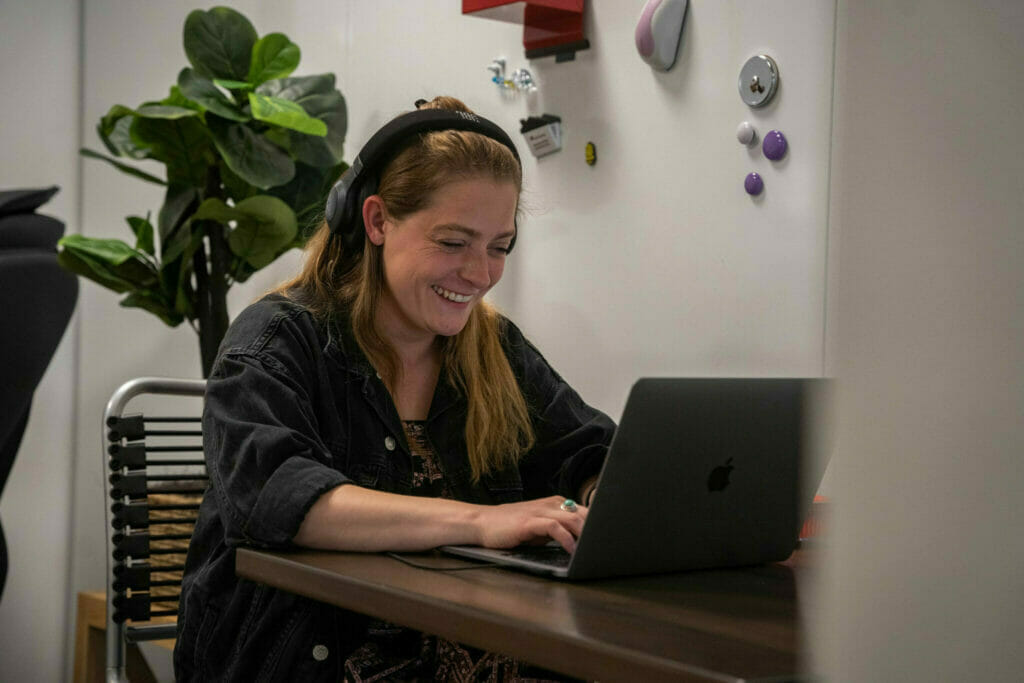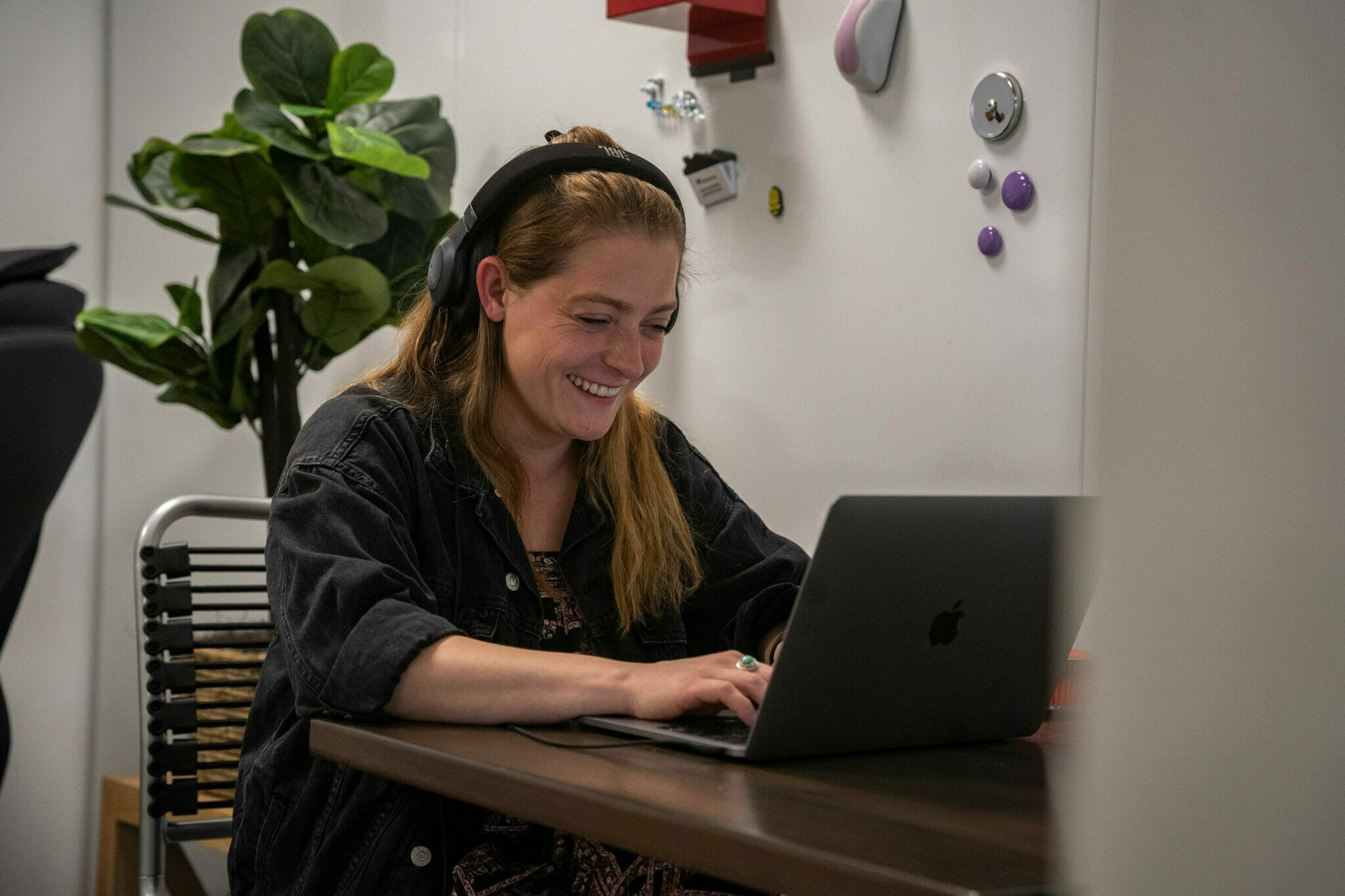 Maintaining culture in a hybrid and remote work environment
The rising popularity of hybrid and remote work environments has been a challenge for some organizations when it comes to building and maintaining company culture—particularly those who relied on the in-office foosball and free beer concept of culture.
However, when your organizational culture is built on values, it's easier to implement from anywhere. There are four main elements of maintaining company culture in a remote environment:
Know and define core values clearly.
Go all in on transparency and prioritize communication.
Keep people and business strategies aligned, even in times of transition.
Nurture a sense of belonging through connectivity and communication.
Don't forget: A strong company culture inspires employees and assures them that they're part of something meaningful. Having clear organizational values, making sure employees feel informed and included, and keeping employee satisfaction in mind while making decisions can all help support employee engagement.
Additional reading:
Examples of a highly engaged company culture
There are two ways company culture becomes established:
A set of beliefs, expectations, priorities, and attitudes materialize on their own within a group.
Vision, values, passions, and goals are deliberately designed, developed, and delivered from the top down.
Actively cultivating culture is far more likely to result in a positive work environment. Here are three examples of companies with a highly engaged culture:
Southwest Airlines
Southwest Airlines believes that happier customers lead to greater customer satisfaction—and higher company earnings. They "hire for attitude and train for skill," and employee retention is at the heart of everything they do.
According to the Southwest Airlines Careers page, "Our Culture is woven into all aspects of our business and our Employees' lives, from the way Employees treat each other to the way that our Company puts our Employees first. Three vital elements of our Culture are appreciation, recognition, and celebration."
Their nine core values are clearly stated and divided into three categories: How I Show Up, How We Treat Each Other, and How Southwest Succeeds.
Salesforce
Salesforce often lands on "best places to work" lists due to its strong sense of culture. Instead of rec room-like offices with free food and games, Salesforce focuses on family and service to provide a different employee experience.
As stated on its careers page, Salesforce's five core values guide the business and its relationship with stakeholders: "Our values-driven company—built on trust, customer success, innovation, equality, sustainability, and a responsibility for one another and giving back to our communities—has transformed cloud computing and is committed to making the world a better place. Twenty-two years after our co-founders, Marc Benioff and Parker Harris, handwrote the company's goals on the back of an envelope, Salesforce's people, culture, and values have remained strong."
HubSpot
HubSpot is so committed to their culture that they created a 128-slide presentation deck of their Culture Code, which has been updated more than 25 times.
In the company's own words, "HubSpot culture is driven by a shared passion for our mission and metrics. It is a culture of amazing, growth-minded people whose values include using good judgment and solving for the customer. Employees who work at HubSpot have HEART: Humble, Empathetic, Adaptable, Remarkable, Transparent."
The following line from the Culture Code does a great job summarizing the importance of intentionally shaping culture: "Whether you like it or not, you're going to have a culture. Why not make it one you love?"
Additional reading:
How to identify and change a toxic work culture
A toxic work culture was listed as the number one reason people quit their jobs, according to a recent FlexJobs survey. Negativity in the workplace can cost you in terms of time, energy, and talent.
If you're looking for an honest assessment of your organization's toxicity, check your Glassdoor ratings. Negative reviews or a low company score or CEO rating may be a sign that your culture is suffering.
Toxicity can be caused by poor policy, communication failures, inconsistent leadership, or toxic employees. Once you identify the problem, come up with a strategy to bring actions and behaviors back into alignment with stated values.
Additional reading: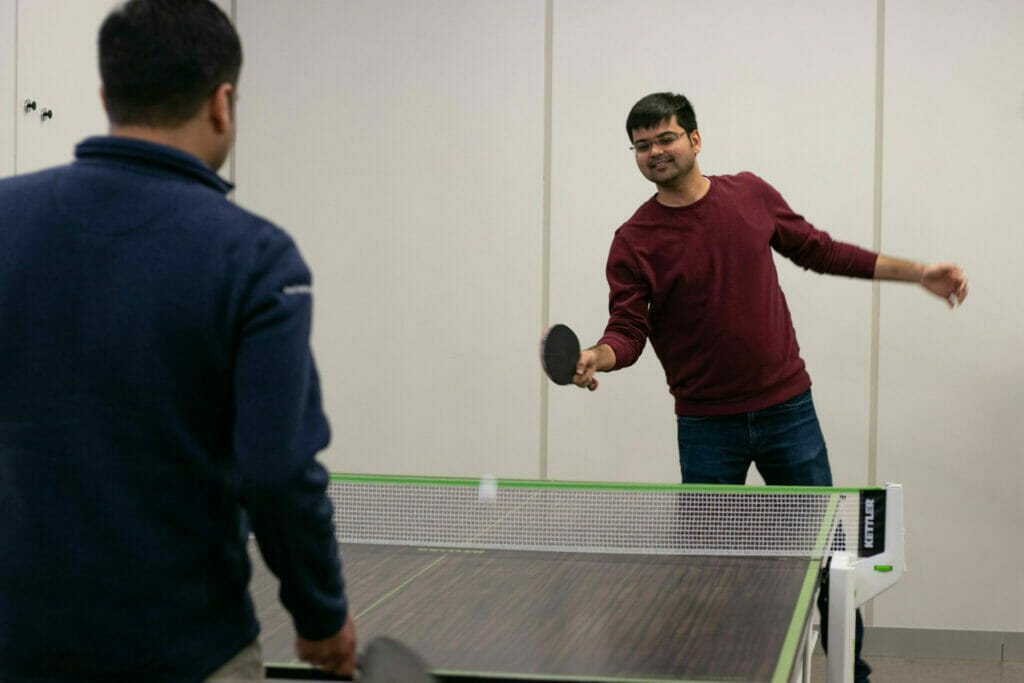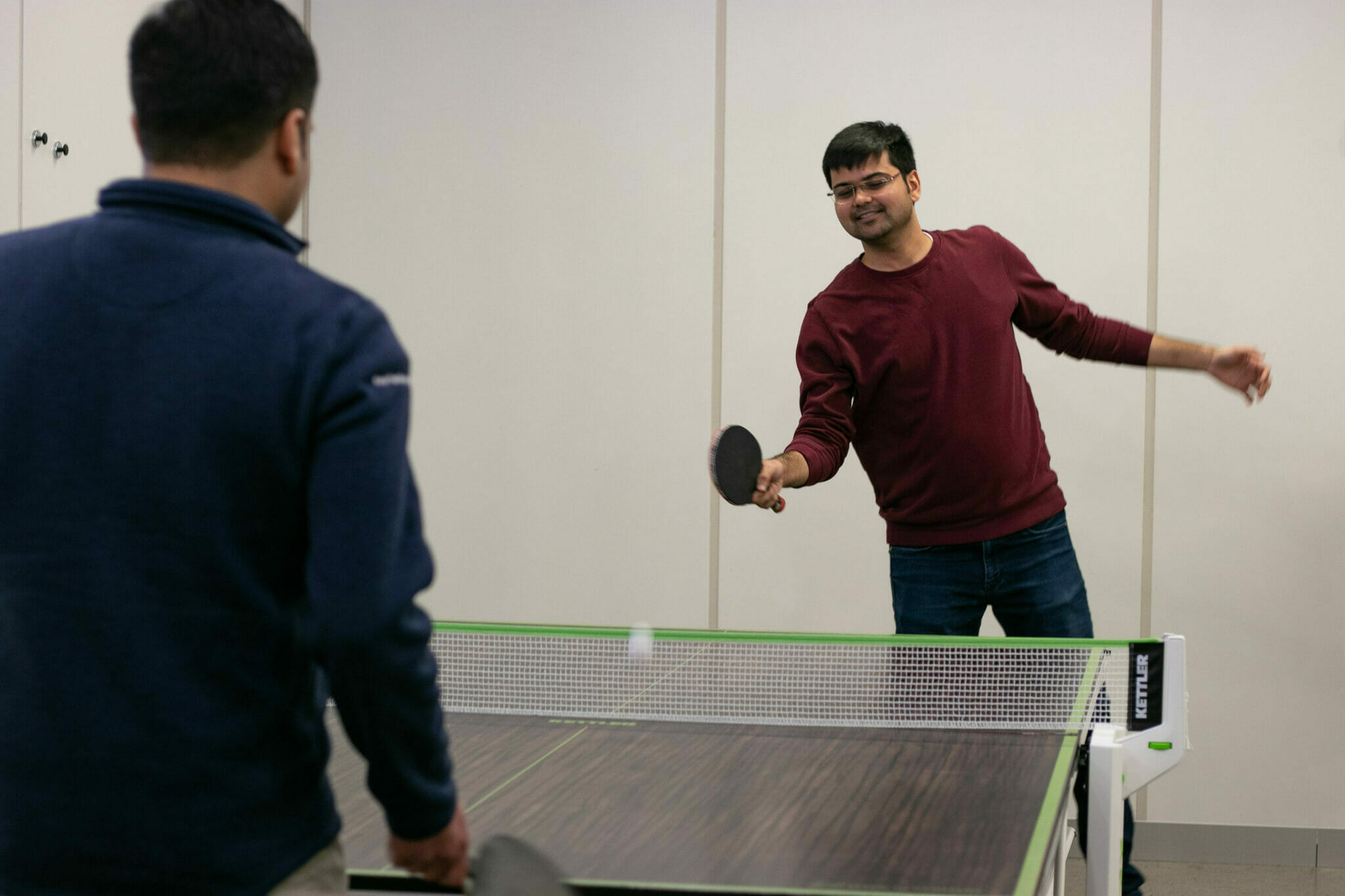 Why company culture isn't just a marketing tool
Although having a strong company culture improves your brand reputation, it's more than just a marketing tool. Positive company culture elevates your organization from "just a job" to a workplace worth working for—which is a surefire way to attract and retain top talent.
Building an impressive company culture can accelerate all of your organization's efforts. Your employees are the engine that powers your business, and your company culture is the fuel; are you choosing regular unleaded, or premium? The advantages make it worth upgrading your time, attention, and effort.
Additional reading:
How PI can help develop your company's culture
As a talent optimization platform, The Predictive Index understands the importance of people. Our proven talent optimization framework aligns business strategy with people strategy in a way that supports the success of both your company and its culture.
Our science-backed suite of tools is designed to help you:
With PI, you have the means to level up your current culture, optimize your talent, and achieve your business goals. Put the power of people data to work, and that data will work for you.