Download our post-merger integration checklist and read on to learn how you can set your company up for success by using it.
This post covers:
The No. 1 problem with traditional M&A resources

Why any integration checklist should take a people-first approach

Tools to help you navigate change with confidence
Let's begin by asking a tough question:
Have you prepared your employees for the change that's coming?
Mergers often mark a time of progress and excitement for companies. But they also signal the coming of change. Maybe it's a shift in the organization's structure. Or it's a reshuffling of senior and middle management.
Whatever the change, it's likely to have a long-lasting impact on the rest of the organization. So it's understandable why many employees view mergers with skepticism or discomfort.
When facing a merger, it's your duty to help employees prepare for and respond to change. If you don't do your job here, it'll only make the transition harder in the long-term. And this can cost you both time and money.
Want to avoid unnecessary headache? We've created a post-merger integration checklist for you—along with some guidance on managing the change.
The problem with traditional M&A integration checklists
When looking to merge two organizations, you're bound to encounter resistance. This is especially true when each side has its own culture and leadership it wants to protect. Emotions can run the gamut from anxiety to selfishness. And this can have a negative impact on employee morale.
Given the high stakes, you'd expect employee engagement to be an important aspect of M&A integration. But a quick Google search on integration tools yields a different finding.
Most of these resources aim to improve the integration process. They teach you how to optimize systems and practice due diligence. But few, if any, deal with the people side of the merger.
How does the merger alter senior leadership? What impact will it have on existing team dynamics? Will the company culture remain intact? Without a clear answer to these people questions, it becomes difficult to anticipate people problems.
Considering execs spend 61% of their time solving people problems, these issues aren't something you can afford to let "play out." They deserve your proactive attention.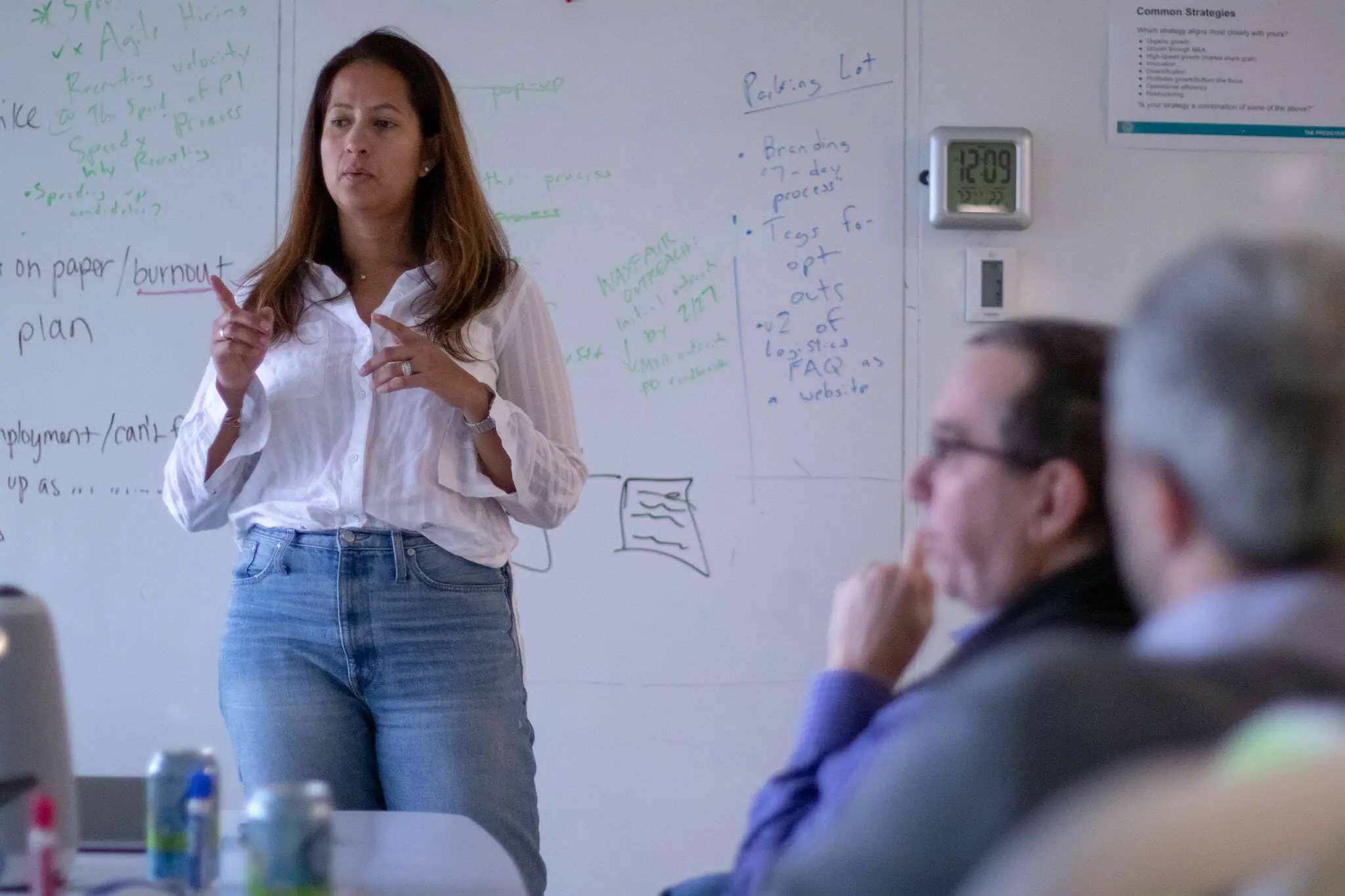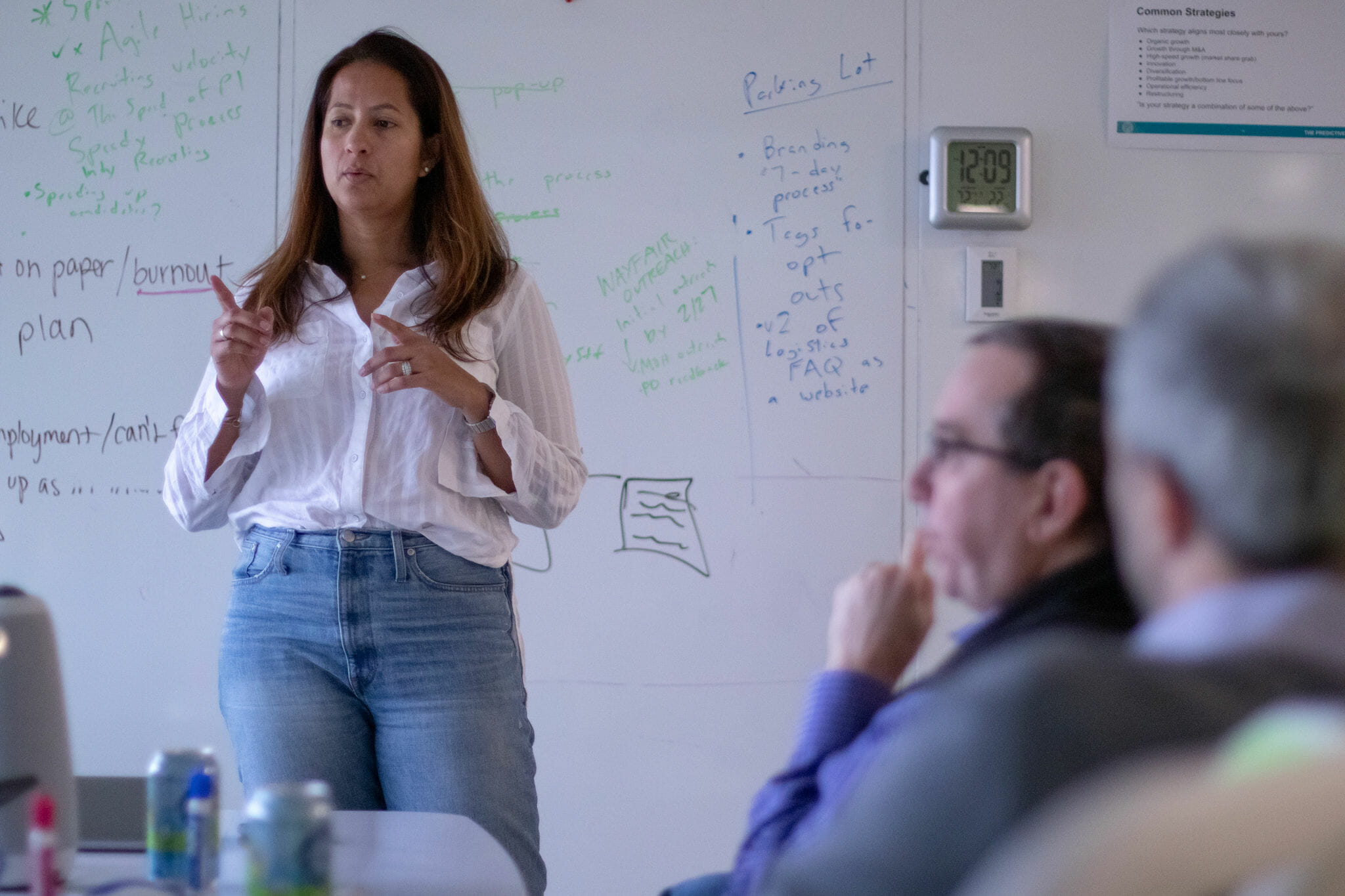 An integration checklist focused on people, not process
A merger has ripple effects across the entire organization. It impacts who makes up the C-Suite. It changes which departments interact with one another, and when. And it may even cause shake-ups between managers and their existing reports.
Some employees are behaviorally-wired to roll with change—but for others, change can cause major anxiety. The potential for post-merger turnover and disengagement is huge.
This is why it's so critical to take a proactive approach when it comes to your people. Otherwise, you risk leaving the dominoes to fall where they may. That's hardly conducive to forward progress—especially during times of change.
Our post-merger integration checklist provides a list of people questions you should ask during a merger. In doing so, you can create an integration plan that better reflects your employee makeup.
Use this resource to help with:
Senior team alignment

Organizational structure

Manager-employee relationships

Team dynamics

Company culture
Set your organization up for success with this checklist.
Having the right systems and structure will always be an important part of the M&A process. But if you don't keep your people top of mind, you'll find yourself in hot water.
Let this checklist get your integration plan started. Bring these action items up with the rest of the senior team. Reach across departments/business segments to get input from other stakeholders. If investing in consulting services, emphasize the importance of having a strong people strategy.
Whatever you do, don't let the people part of the equation fall between the cracks. It's this lack of foresight that leads to culture clashing, poor communication, and underperforming teams.
Need a comprehensive tool to help you navigate change? Try PI.
Looking to navigate an especially daunting change initiative? PI can assist.
The PI Behavioral Assessment™ is a two-question, six-minute survey. It's designed to identify the behavioral drives and needs of your employees in the workplace. Use it to better understand how teammates are wired—and how best to communicate an impending change.
Consider this example. The behavioral assessment may reveal your sales team consists of outgoing, big-picture thinkers. By contrast, your engineering team may be more introspective, focusing on detailed work.
Given the behavioral differences between these departments, you can't expect them to process change the same way. Instead, you can—and should—tailor your messaging to fit the needs of these groups.
For sales, consider setting up regular team meetings to communicate key details. This will allow team members the opportunity to talk face-to-face about the org's direction. For engineering, an email chain may be more effective. This will give the team time to reflect on major developments and pore over the finer details.
Our solutions don't stop there. Our Team Work Styles tool lets you plot the members of a given team based on behavioral makeup. That way, you can visualize where the team's strengths lie—and where you have gaps. This can help you make smart decisions when merging teams.
There's also our Strategy Assessment™, which helps senior leaders gain alignment on business strategy. Especially following a merger, it helps to have tools to facilitate tough conversations.
Lead through change with confidence.
Mergers and acquisitions are taxing enough on your organization. Why leave how you manage your most valuable and expensive assets—your people—to guesswork?
With these tools, you can tackle change head-on. It can be as simple as downloading our checklist. Or it can be as comprehensive as using the PI platform. The important part is taking the initiative and asking these important questions.
Doing so won't just grant you a smoother integration process. It'll also leave you with more engaged employees—and save you time and resources.