Remote work culture is a growing phenomenon, with roughly 43% of Americans working from home at least partially.
Here at The Predictive Index®, we're willing to hire remote employees if they're going to do excellent work. We know it's hard to find top talent, and our main goal is to hire the best candidate and the best fit for the role. If that person happens to live five hours away and can't relocate, we're not going to let geography stop us.
With that being said, managing teams that are partially on-site and partially remote can make teamwork and collaboration more difficult.
To help maintain culture and clear communication, we've established some best practices that allow our remote team members to integrate seamlessly.
1. Learn about your employees.
As a manager, it's important to know your direct reports well. We use behavioral assessments to better understand each employees' innate behavioral drives. This helps us tailor our management style, manage more effectively, and build stronger teams.
Join 10,000 companies solving the most complex people problems with PI.
Hire the right people, inspire their best work, design dream teams, and sustain engagement for the long haul.
2. Stay connected.
The adage "out of sight, out of mind" can become a reality if managers and teammates don't make a conscious effort to stay connected to remote employees. Key to the success of integrated teams is a focused effort on including remote employees in company communications. Acceleration Partners CEO Robert Glazer has done an excellent job of this with his "Friday Forward" email, which inspires, motivates, and connects his remote-only team.
3. Establish personal relationships.
Most of our remote employees fly in and visit our main office in Westwood, MA pretty regularly. This allows them to build personal relationships with their colleagues, which we find positively impacts team collaboration. While your employees may not be able to make it to HQ on a regular basis, offering quarterly or annual opportunities to meet in person can help to foster connection between team members. You can also be sure to make company events—such as book club or game night—remote-friendly by using technology. You can even allow remote employees to host.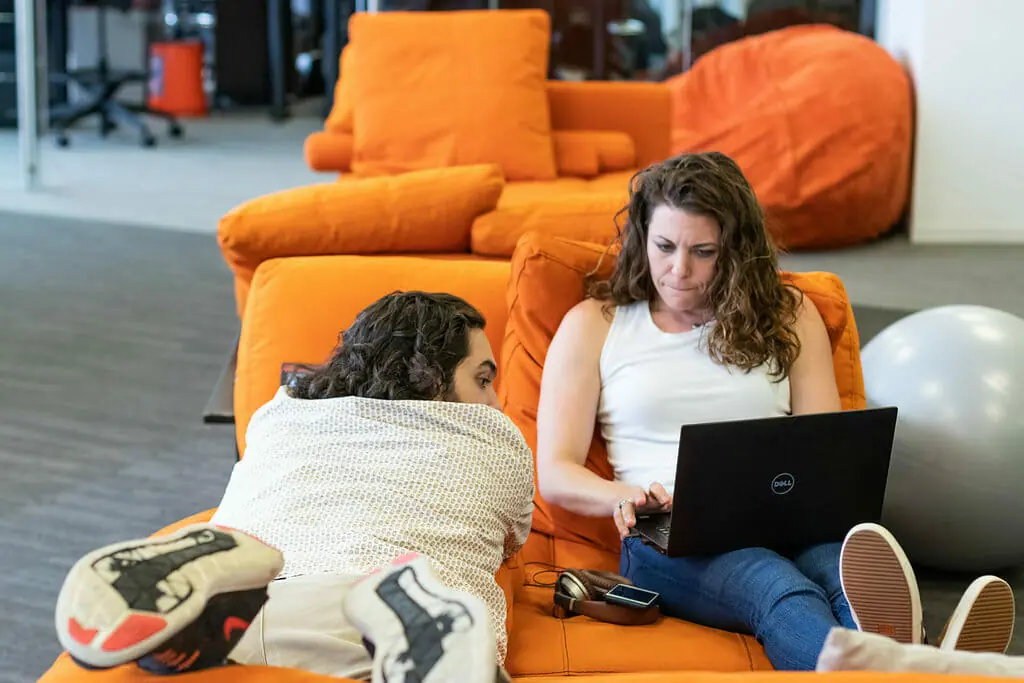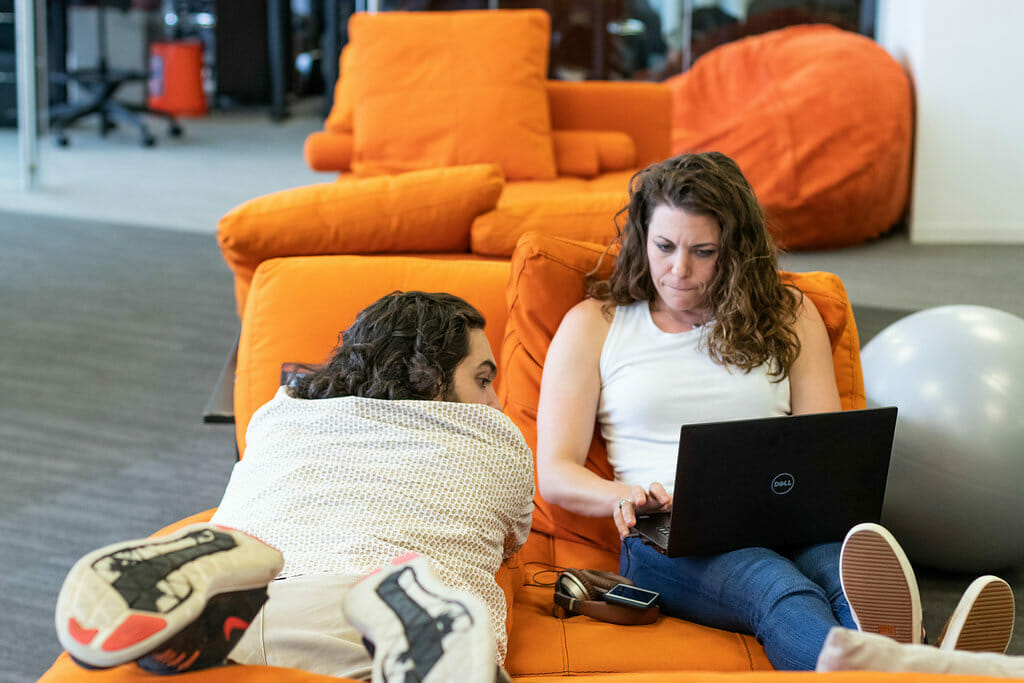 4. Invest in meeting technology.
In addition to on-site meetings with our remote team members, we frequently use Zoom and Meeting Owl, which has upleveled our video conferencing. Meeting Owl uses a 360° lens to capture video and automatically focuses in on the speaker, allowing remote team members to feel like they're part of the in-person meeting.
I discovered Meeting Owl when someone in my network posted about the tool. Finding it interesting, I decided to give it a try. Not only has it enhanced our remote/in-person meetings, but the audio quality is better and more clear than some of the other conferencing technology we used, so it has been a hands-down choice for our team. As our Head of Sales, Ted Olson, said, "It's like we're all sitting in the same room."
The number of remote employees is increasing each year, and now is the time to start thinking about how to manage, engage, and retain remote workers. I hope these tips have been helpful for you, and I'd love to hear how your organization is managing remote work in the comments.