Luke Thomas is the head of growth at getAbstract, which finds and rates the top business books, articles, and video talks then summarizes them into 10-minute abstracts. Today, the company is the world's leading provider of compressed knowledge for organizations of all sizes.
A new year has begun and many of you are working hard at establishing new habits. For some, it may be going to the gym a few times a week. For others, it may be journaling or meditating. My personal goal is to read more higher-quality books.
I'm not alone in my desire to read more often. In fact, Inc. surveyed 2,000 people and found that "read more" is one of the top 10 New Year's resolutions. At getAbstract, we've spent nearly 2o years reading more than 18,000 business, leadership, and non-fiction books, compiling summaries to help busy employees and leaders learn more, faster.
We thought it would be helpful to put together a list of our favorite book recommendations for leaders to start this new year. We hope it inspires you to read more in the upcoming year!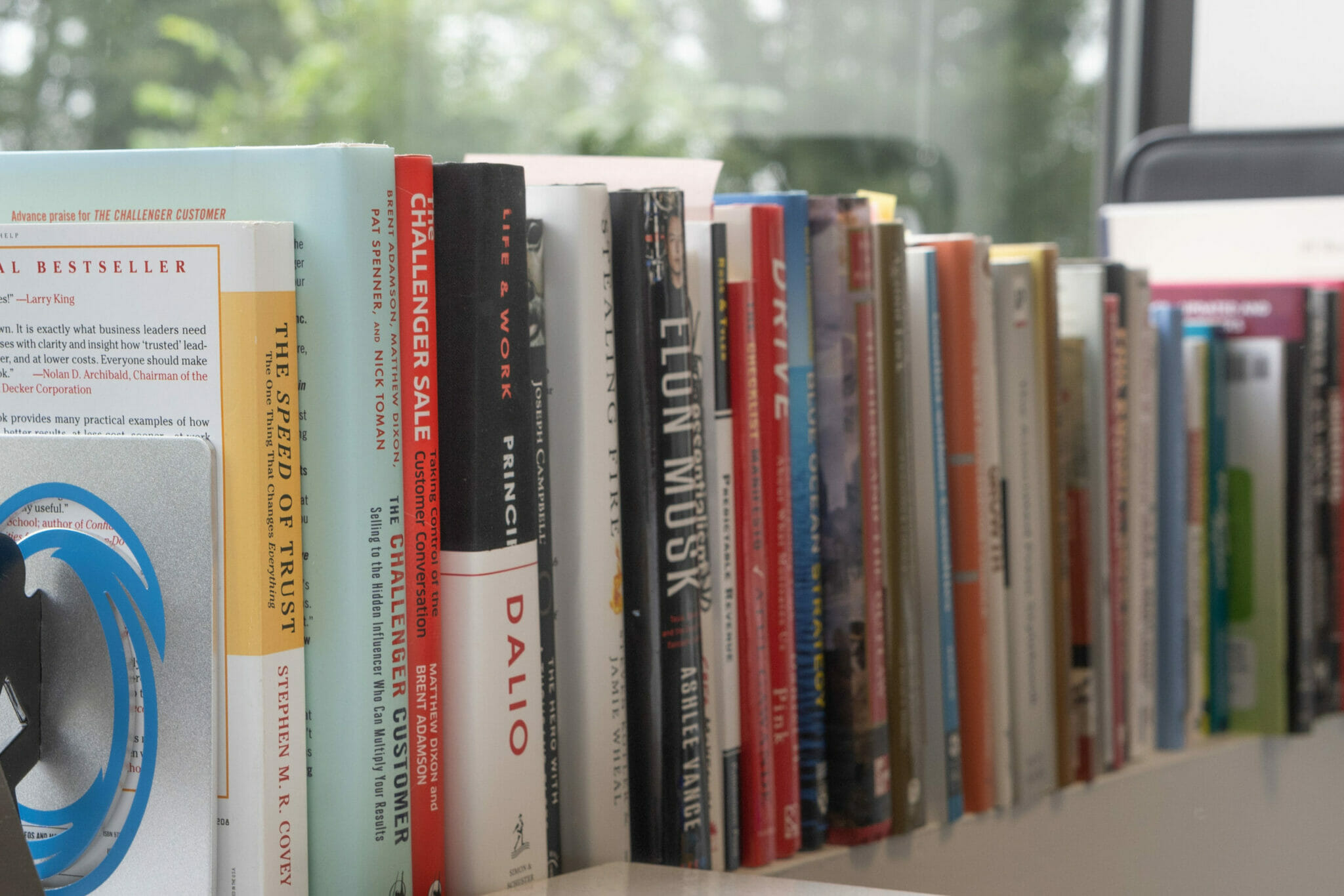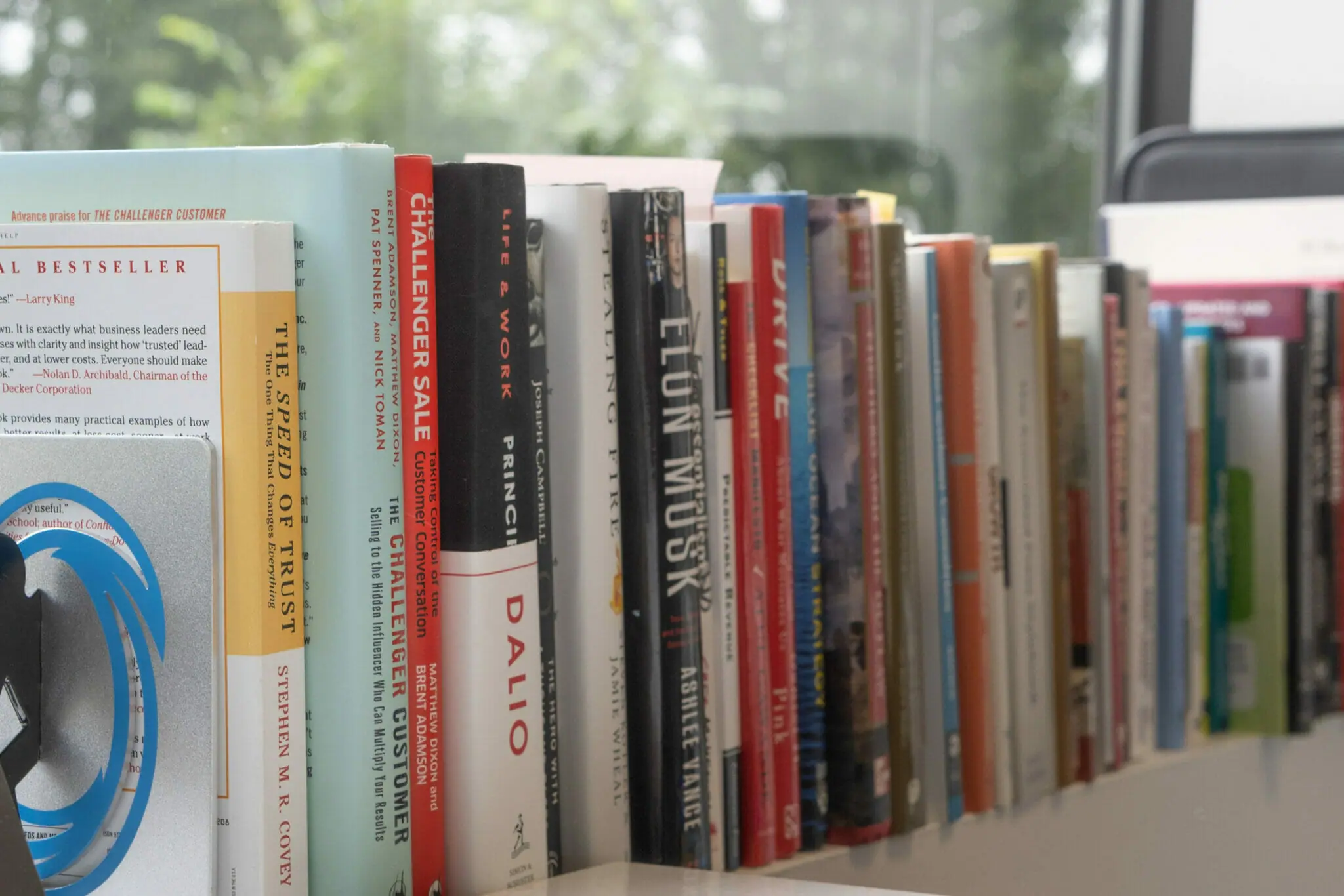 "Deep Work"
"Deep Work" by Cal Newport was the most popular book summaries on getAbstract last year. It's an excellent read on a style of working that has become more and more prevalent with the rise of knowledge work.
Deep work means professional work that requires extended periods of intense focus and concentration. Newport argues that deep work is a key activity of the knowledge worker, while shallow work is any activity that will be automated away in the future. As a leader, understanding deep work can help you improve your productivity, and also help your team get more things done.
"The One Thing"
Our next book recommendation is "The One Thing" by Gary Keller. In it, Keller crafts a compelling narrative around how important focus is, especially when it comes to goal setting. In this book, you'll learn why multi-tasking may be a major limiting factor to your success, as well as strategies for managing home and work life.
If you have set goals for the year, we recommend picking up this book to guide you in finding your "one thing."
"The Effective Executive"
"The Effective Executive" by Peter Drucker is a classic read for leaders of all levels. Another favorite by getAbstract readers, the Effective Executive discusses the reasons why it's so important for leaders to be effective, to establish five habits to be more productive, and why society needs effective leaders at work.
While the first edition of this book was written in 1966, the principles outlined are still relevant today. We especially enjoyed the section on teaching yourself to be an effective leader.
"Leadership and Self-Deception"
As a leader, it's important to recognize your blind spots. That's why we recommend picking up "Leadership and Self-Deception" by the Arbinger Institute. "Leadership and Self-Deception" is written as a series of conversations between two businessmen, one acting as a mentor to the other.
The book walks you through the kinds of events that put you "in the box" of self-deception. More importantly, it teaches you how to get out of that box—and how to avoid getting into it to begin with.
"Principles"
A list of recommendations to start 2019 should probably include some recently published books, right? That's one reason why we recommend "Principles" by Ray Dalio. "Principles" was released in late 2017 and provides a fascinating outlook on how Bridgewater & Associates (one of the world's largest hedge funds) operates its business.
While some of the practices at Bridgewater are controversial, the principles outlined are well-grounded and rational. I found that I wanted to write down my own "principles" after reading this book.
Join 10,000 companies solving the most complex people problems with PI.
Hire the right people, inspire their best work, design dream teams, and sustain engagement for the long haul.
"The Coaching Habit"
Next up, we recommend "The Coaching Habit" by Michael Bungay Stanier, because every leader needs to become a better coach. Many management books mention the importance of coaching at work, but what does that actually mean? In "The Coaching Habit," you'll learn why leaders should develop a coaching habit (no surprise here considering the book title), but you'll also learn seven essential questions of a great coach, including "the kick-start question," "the focus question," and more.
If you'd like to become a better coach at work, you need to read this book.
"Emotional Intelligence"
Our final pick on the list is "Emotional Intelligence" by Daniel Goleman. In this book, Goleman introduces you to the concept of emotional intelligence, which he claims is critical for success in life. You'll learn the definition of emotional intelligence, why it matters, and how it can improve the success of your team.
If you want to better understand and manage your emotions, feelings, and self-motivation, you should pick up this book.
Leadership books and summaries
We hope you enjoyed this list of leadership books!
If you're interested in giving your company unlimited access to our entire library of getAbstract book summaries, you can learn more here. We will even help you curate the most useful summaries according to your business objectives.