Most of us remember playing the "telephone game" as children. You sit in a circle, or stand in a line, and one person starts out by whispering a phrase into the ear of the next person, who whispers it to the person next to them, and so on. Once the last person has heard the whispered phrase, they announce it to the group. Invariably the message changed considerably from the beginning to the end of the circle or line.
This is quite analogous to what happens in many organizations when it comes to executing business strategy. Senior leaders create the strategy, then trickle it down through the organization until it ultimately reaches the people on the front lines. But ask any person on the front line what the strategy is and you're likely to be met with blank stares and confusion.
In many cases, even if you ask this question using more employee-friendly language, such as "How does your work contribute to the organization's success?", many still fail to come up with an answer.
Clearly these companies aren't doing a good job of aligning talent strategy and business strategy.
The communication of business strategy has become much like the telephone game—only we're not kids anymore and we're not playing for fun.
Why is alignment important?
Aligning employees to business strategy is a huge part of talent optimization, yet many companies struggle to achieve alignment from the top to the front lines of the organization.
Fleet Maull, Ph.D., is a consultant, trainer, executive coach, and author of the upcoming book "Radical Responsibility: How to Move Beyond Blame, Fearlessly Live Your Highest Purpose, and Become an Unstoppable Force for Good." "In today's highly competitive business environment, innovation, speed-to-market, and customer service are all critical to success—and this requires alignment at every level of the enterprise," says Maull. "When employees are not on the same page with their company's vision, culture, value proposition, and go-to market strategy, this creates poorly aligned, or even competing, agendas and task organization that undermines efficiency, speed, and the ability to get things done in response to changing markets and customer needs."
Alignment of employees to the business strategy at all levels of the organization is required to ensure that they're focusing on the right things and spending their time and effort wisely.
Alignment starts at the top.
Doug Lind, Ph.D., is founding partner of Clearwater Business Advisers, a consulting firm that advises CEOs and business executives on leadership and management skills. While CEOs and senior leaders are generally very good at strategy development, what really matters is how well the organization can execute the strategy, says Lind. He believes alignment is the foundation for executing strategy. To do that, he says, "Leadership teams must marry business logic with talent logic."
One critical barrier starts at the top, says Lind. "Frequently, the first mistake is to assume the senior management team is aligned on the strategy and that each of them understands that they own the strategy along with the CEO." Spending time at the front end gaining that clarity and alignment at the top is critical.
What are the organization's strategies? Why are they important? How will success be measured?
Once you have clarity and alignment at the top, it's time to set the stage for the rest of the organization through a supportive culture.
Support strategy through culture.
The call center environment can be used to provide a good illustration of how culture may not support strategy. Call centers have two, sometimes competing, objectives: to provide a positive customer experience and to handle a high volume of calls. Where conflict tends to come in is that while providing a positive customer experience requires one set of values (extraversion, service, friendliness) the other objective—to handle a high volume of calls—prioritizes values that are much different (speed, efficiency, volume). Call center management may espouse that they have a "customer-focused culture." Those two factors are at cross purposes—they are not aligned.
"Alignment begins with creating a clear business strategy supported by company culture—a set of principles and beliefs about how success is achieved—designed to ensure the implementation of that strategy," says Maull.
That stated culture must be clear—and real. A good exercise here is to hold your metrics up to your stated culture. Do the two match? If they do, you're off to a good start in aligning employees to the business strategy, but it's only the start. There is much that remains to be done.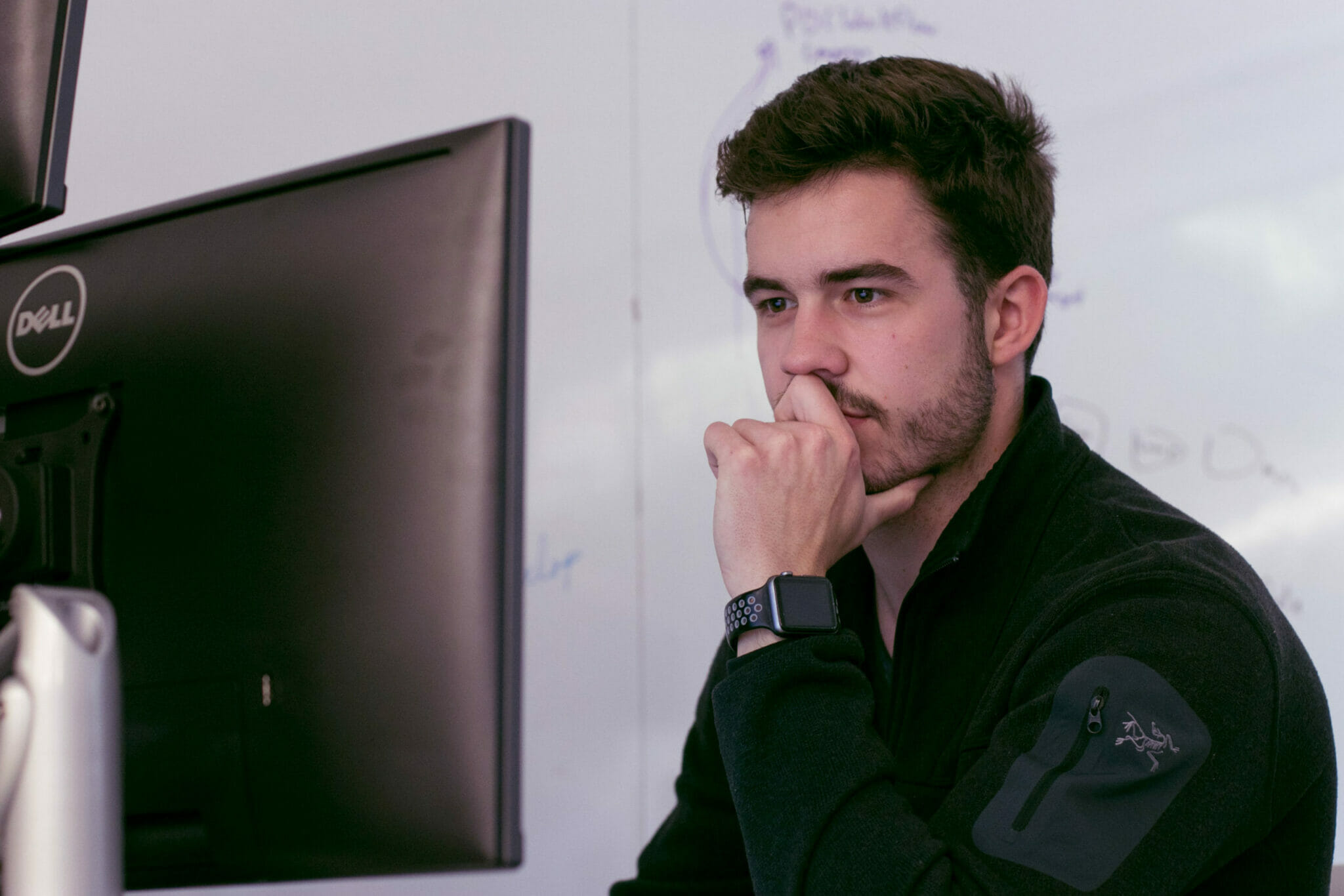 Cascade the strategy down in the organization.
In order to align employees to business strategy, employees must know and understand what the strategy is. This seems simple, yet frequently employees are unclear on what the organizational strategy is. Once created, the strategy needs to be intentionally cascaded down through the organization.
"The senior team owns the task of cascading the strategy down in the organization to ensure that each level of management takes appropriate ownership, establishes goals with timetables, and develops measurements that their employees will understand," says Lind.
Employees need to have line of sight between what they do and how what they do helps the company achieve its goals and objectives.
Clearly communicate the strategy to employees.
Employees need to understand not only their role in executing on strategy, but how successful these efforts are.
Leaders should publish updates on progress against plan, says Lind, "Specifically measurement against particular goals that are demonstrably understandable to their teams." To get them on board, and to ensure continued alignment, employees need to understand—in clear language—how their efforts are making an impact.
In addition, it's important for this communication to be often and ongoing.
"The greatest danger is to roll out the strategy once and then believe everyone has got it," says Lind.
Maull agrees. Employees must understand—and buy into—the organization's strategy, as well as their role in successfully executing it, he says. Managers and supervisors play a critical role here. Maull continues, "They are responsible for ensuring employee strategic alignment at every level of the company."
HR, of course, also plays an important role—starting even before an employee comes on board.
What role does HR play?
Employee alignment and talent optimization begin with the hiring process, including recruitment and onboarding. "The right people must be both a talent and culture fit," says Maull.
"While talent is extremely important to an enterprise's competitiveness, culture fit is even more important. HR managers need to identify pools of talented job candidates, hire for cultural fit, and then thoroughly indoctrinate employees into the company's culture during the onboarding process and with ongoing employee training and education programs," Maull says. "Further, each and every employee needs to thoroughly understand the company's go-to-market strategy and how their role contributes to the implementation of that strategy."
Measure your success.
How do you know if you've been successful at aligning employees to the business strategy? Performance metrics can yield important clues. Are they achieving the goals and objectives that align with their department's goals? Does department goal attainment align with divisional goals? Do divisional goals support organizational goals? Gaps and disconnects at any of these points may indicate a lack of alignment.
Another way to assess alignment is by playing your own version of the telephone game. Ask your employees what your business strategy, then ask yourself: How closely does your employees' understanding of business strategy match what is being said in the boardroom?
Join 10,000 companies solving the most complex people problems with PI.
Hire the right people, inspire their best work, design dream teams, and sustain engagement for the long haul.
Lin Grensing-Pophal, MA, SHRM-SCP is owner/CEO of Strategic Communications, LLC, and a marketing and communication strategist. Pophal is an accredited member of SHRM, IABC, and the American Marketing Association. She writes about topics like leadership, strategic HR skills, and strengths-based coaching for sites including Forbes and ADP.