OPTIMA made its grand return to Boston in April 2022, and the buzz and excitement have yet to dissipate.
OPTIMA22 marks nearly two and a half years since OPTIMA19, the last in-person OPTIMA conference. Despite a year hiatus in 2020 and a fully virtual event in 2021, OPTIMA22's energy was palpable—and its learnings abundant.
Across two packed days, attendees gained cutting-edge strategies from CEOs, HR leaders, and consultants on how to design and lead winning teams.
Missed these learnings for yourself? Not to worry. Here are five of the biggest lessons from this year's show:
1. Trust your people.
OPTIMA22 opened with a keynote from Aaron Dignan: a Fortune 100 consultant and the author of New York Times bestseller Brave New Work. In his presentation, Dignan discussed the roadblocks to modern work, and the ways in which companies often lag behind the curve.
His most striking point came from a simple example: traffic. He pulled up a picture of a stop light and a roundabout. At first glance, it would appear the stop light is the more efficient system; it has strict rules that every driver is forced to follow. By contrast, the roundabout relies on guidelines—less rigid protocols that require both autonomy and trust.
Surely, the roundabout causes more confusion than the traffic light, right? According to Dignan, the data says differently. Not only do roundabouts cause fewer deaths on average than traffic lights, but they're also less costly to maintain.
The takeaway? When people are trusted with autonomy, it makes for a healthier, more efficient system. Extend that trust to your own team, and they'll pay it back in creativity and engagement.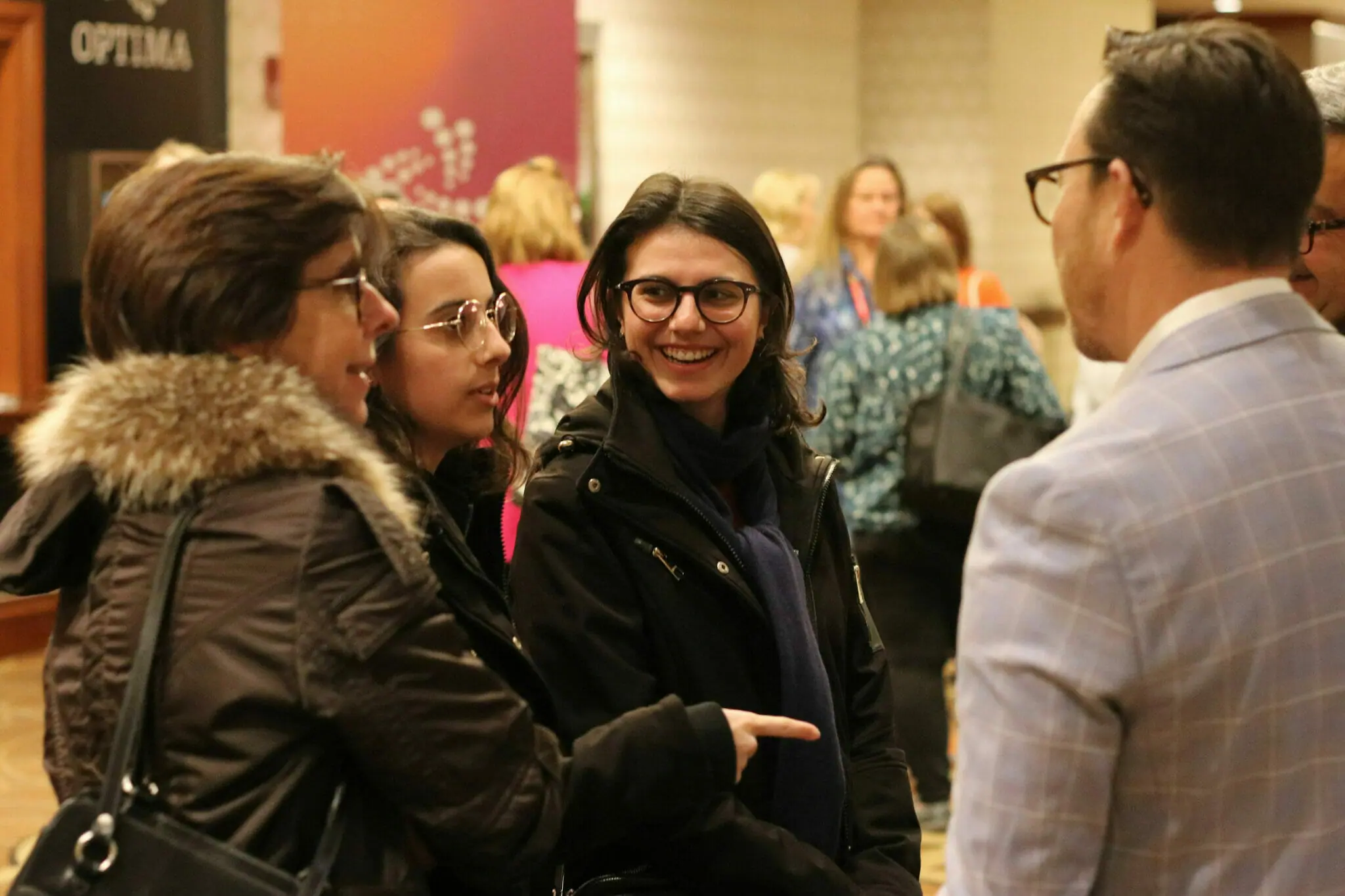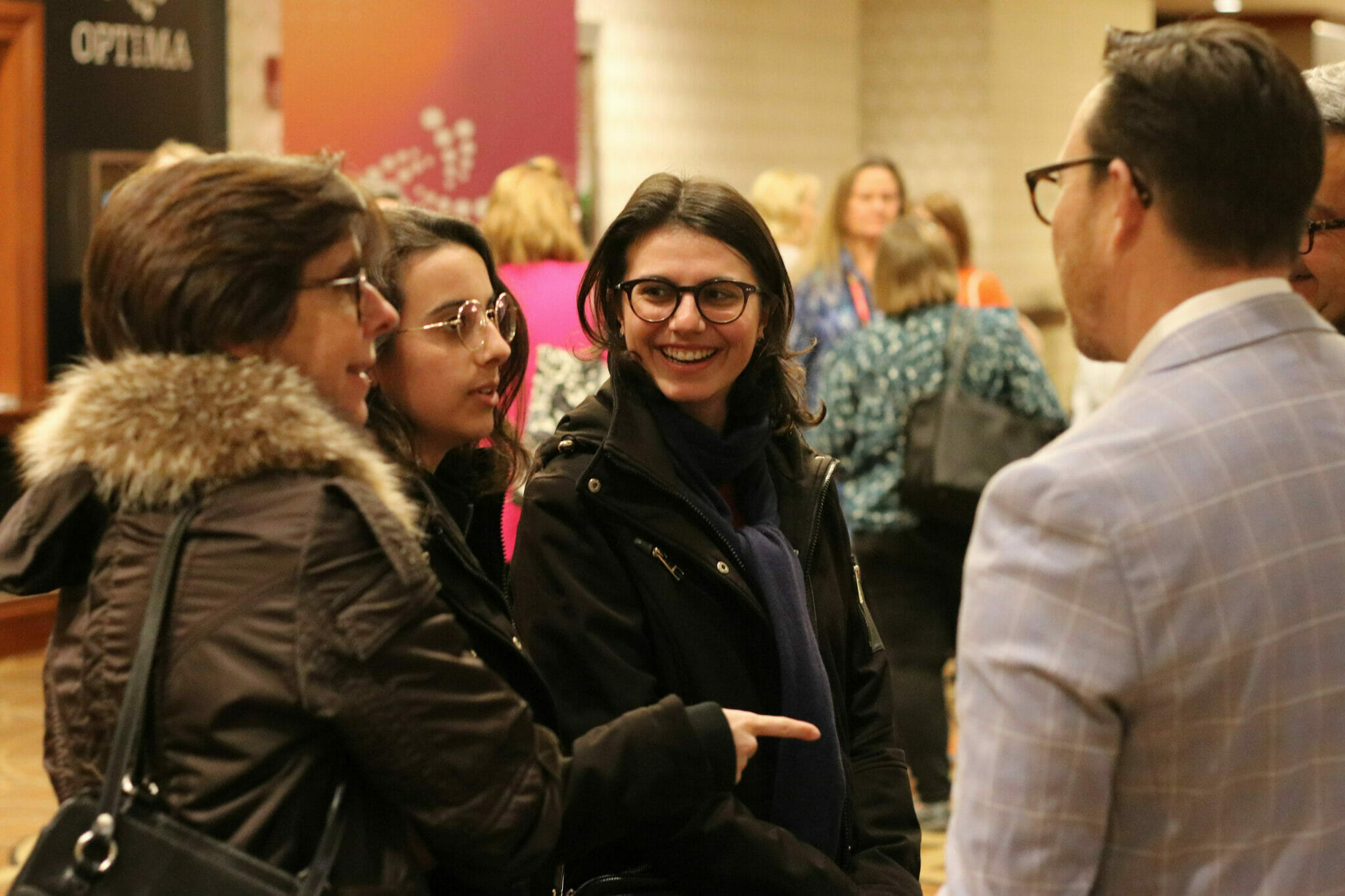 2. Create a safe environment.
In the session "How These Billion-Dollar Companies Build Dream Teams," representatives from PTC and parent company Rockwell Automation shared how they're aligning team talent to deliver on strategic goals.
According to Jenn Smithwood-Green, Principal, Organizational Development at PTC, all great teams start with a strong culture. When "the individual experiences the culture," it builds trust, encourages greater diversity of thought, and leads to better team outcomes.
Yet, that culture is only achievable with a foundation of psychological safety. According to Sidney Sollazo, Director of Sales Enablement at Rockwell, one way to create safety is to build mutual understanding between your team members.
Sollazo showed OPTIMA attendees how to build that awareness in real time. Using the Team Discovery tool within PI Design, managers can use behavioral data to visualize how different team members work best.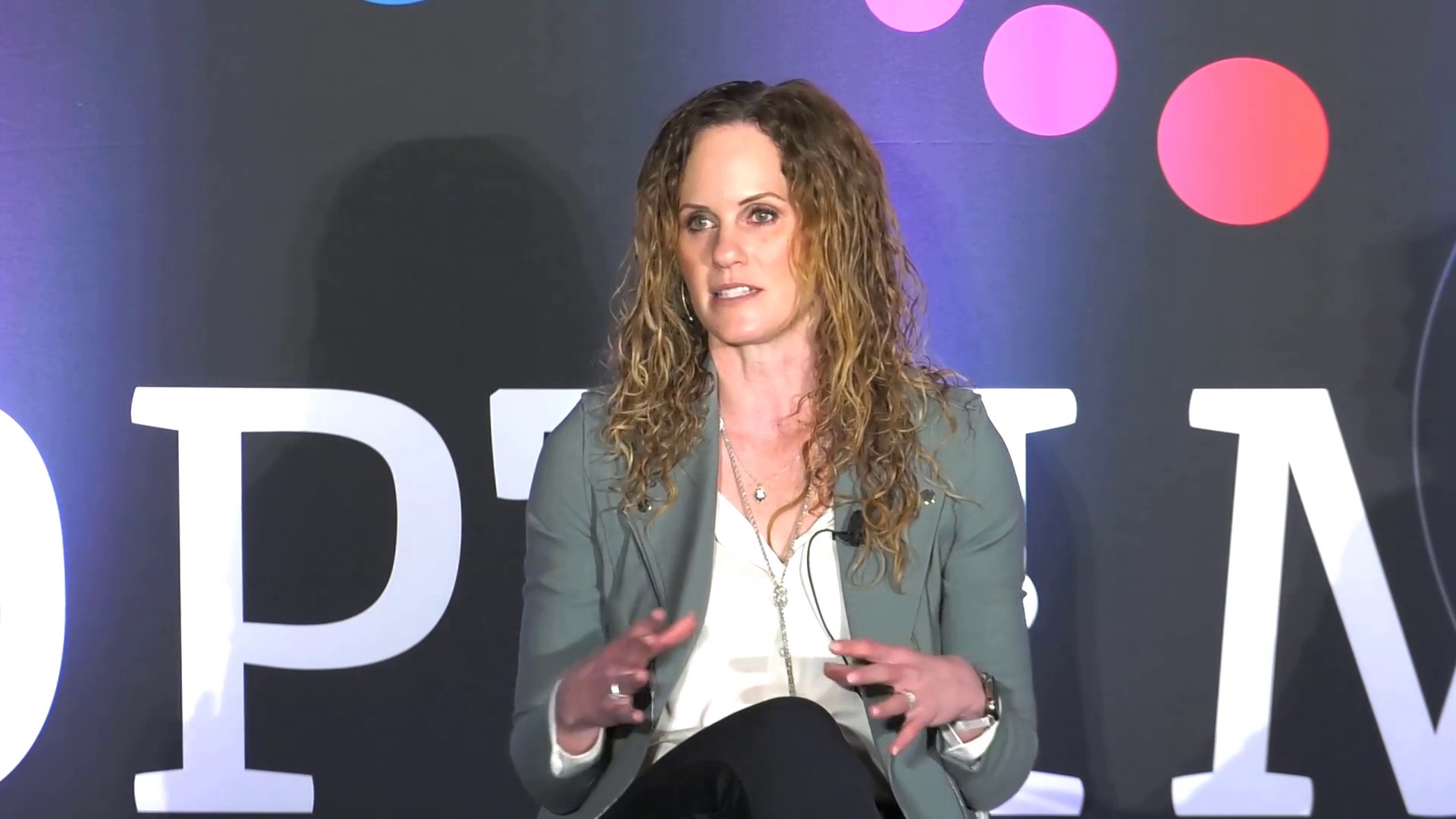 The takeaway? If three members of a team are risk-taking visionaries, but the fourth is more formal and methodical, the team's culture may clash. But by building awareness of the different personalities within your team, you can create a culture where everyone can lean into their natural abilities.
Join 10,000 companies solving the most complex people problems with PI.
Hire the right people, inspire their best work, design dream teams, and sustain engagement for the long haul.
3. Celebrate "rebel" thinkers.
The theme of celebrating differences came up again in "Your Team's Secret Weapon: The Rebels & Eccentrics." Led by Carmen Medina, Former Deputy Director of Intel at the CIA, the session delved into the dangers of groupthink, and why it's so important to embrace dissenters.
In Medina's experiences, the best-performing teams are those that embrace diversity of thought and background. When people bring different perspectives to a team, they'll likely engage in conflict. This conflict can help uncover issues, leading to better-informed decisions.
In her words: "Diverse thinking outperforms even the smartest expert!"
Unfortunately, managers are often trained to avoid conflict. Their job is to execute on strategy—and that means reducing tension whenever possible. But in today's work world, tension is necessary to bring out the best ideas and achieve the best business outcomes.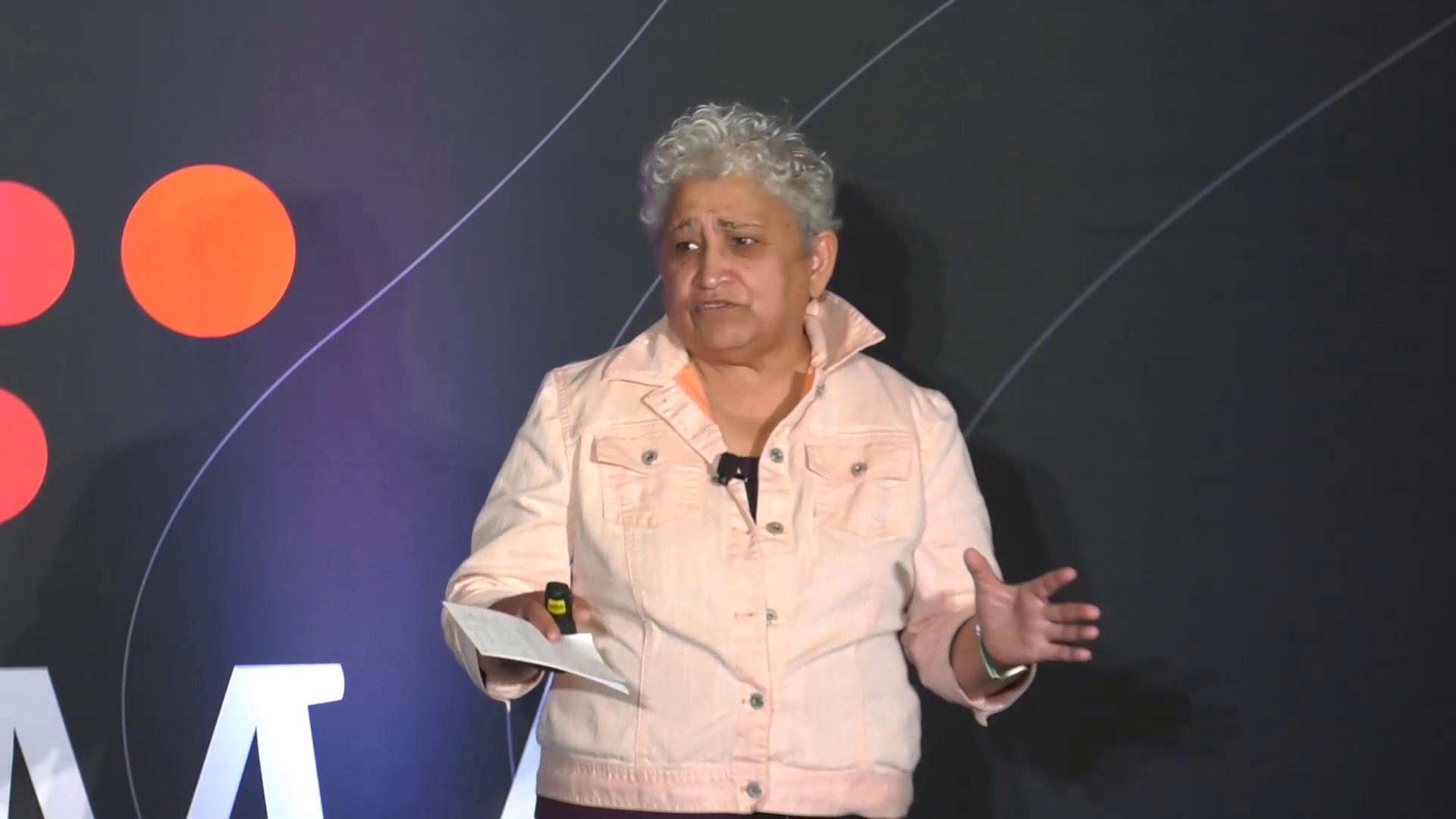 The takeaway? Inviting conflict may seem counterintuitive; it's not. So long as you promote healthy conflict among team members, you allow different voices to be heard. The more value you place on your outliers, or "rebels," the sooner you can leverage their strengths as an important team balancer.
4. Rethink remote culture.
Day two of OPTIMA saw three CEOs gather for an unmissable power panel: "Aligning People Strategy and Business Strategy To Achieve Maximum Success."
Kirk Arnold, XIR at General Catalyst and three-time CEO, interviewed two contemporaries: Chris Savage, CEO of Wistia, and John Wise, President & COO of Lovepop. The three tackled everything from hiring best practices to startup culture and four-day workweeks.
Perhaps the most interesting topic discussed during the session was remote work. According to Savage, working remotely "doesn't mean taking your in-person culture and posting it online; it has to be built for the internet."
He went on to detail how Wistia built its remote culture from the ground up. The company created three different work options to allow for added flexibility: "HQ-ers" commute to the office several times a week; "Day Trippers" commute a few times a month, and "Jet Setters" commute a few times a year.
Wistia also gifted everyone at the company an Oculus headset, opening up opportunities for VR meetings, mini-golf tournaments, and more. Doing so is completely optional, but provides a venue for remote employees to feel part of a tangible office culture.
Perhaps most uniquely, Wistia hosts a live internal radio station. Each week, a different employee DJs music for a few hours. The company has a dedicated Slack channel where anyone can hop in to discuss the station picks or simply recreate a watercooler experience.
The takeaway? Treat your remote culture separately than your in-person one. Optimize each culture based on the tools available, then let your people choose the experience they want.
5. Adopt a buddy system.
In the same CEO panel, John Wise of Lovepop answered an audience question about creating a strong remote onboarding experience. His answer surprised the crowd, and even his fellow panelists: Adopt a buddy system.
Lovepop pairs each new hire with a more tenured co-worker. The pair will ideally be of the same job level, but different functions. The senior employee makes themself available as a go-to resource for the new hire, and will train them in aspects of Lovepop's culture, such as Slack best practices. Likewise, the junior employee can go to their buddy whenever they have an onboarding-related question.
By having a buddy system that operates outside the normal team dynamic, Lovepop gives new hires an avenue to learn from someone aside from their manager or peers. Not only does this build trust, but it also ensures new hires get exposed to other areas of the business.
The takeaway? Get creative with your onboarding processes. A buddy system is a great way to show new hires you're committed to their success, while also giving existing employees an opportunity to take on added responsibility.
Get more OPTIMA learnings—on demand.
These takeaways are just the tip of the talent optimization iceberg. OPTIMA22 featured 20-plus sessions, led by more than 40 speakers and ranging in topic from hiring to the employee experience.
Register for OPTIMA Virtual, and get the entire OPTIMA experience from the comfort of your desk or home. Watch the virtual event live on April 26, or enjoy the session recordings on demand, at your own pace.
It's your talent optimization journey. Start it the way you want!