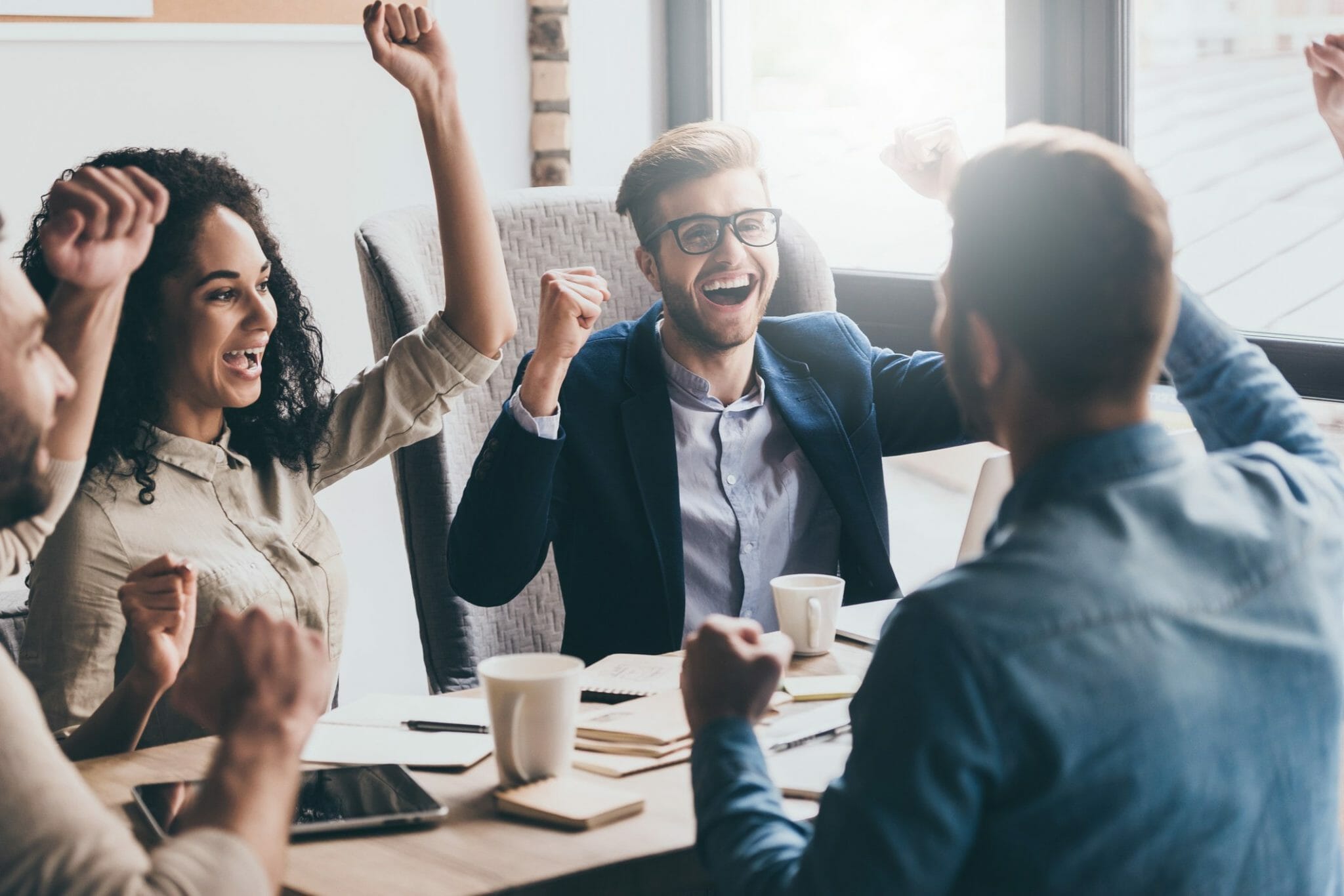 Learning and Engagement Action Platform
Why is an engaged workforce important?
Engagement is an individual's emotional commitment to their organization and its goals. It's fueled by fit and satisfaction with one's job, manager, team, and organization.
Improving engagement is an ongoing process. It involves creating plans and having candid conversations as a team. Prepare for your team debrief, create an action plan, and execute your strategy.
Below are some next steps once you've gathered the results from your team's XP survey.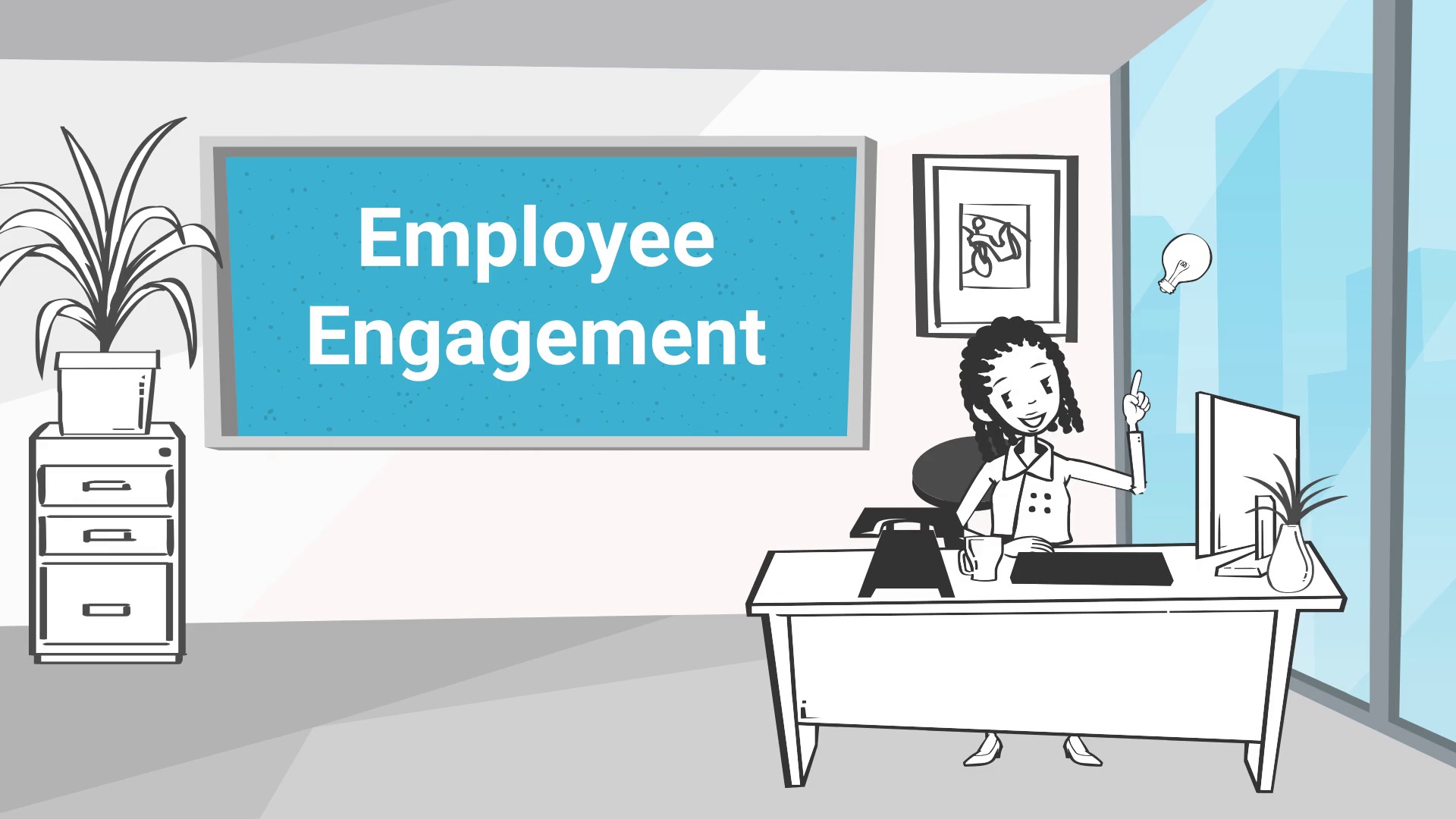 1. Team Awareness: Get ready to meet with your team.
Send the team engagement report to each team member. Schedule and conduct a team awareness meeting to review and discuss results.
2. Team Insights and Action: Schedule and conduct a team insights and action meeting.
You've reviewed your results with your team. Now what? Create a team action plan for your first team goal using the resources and templates below.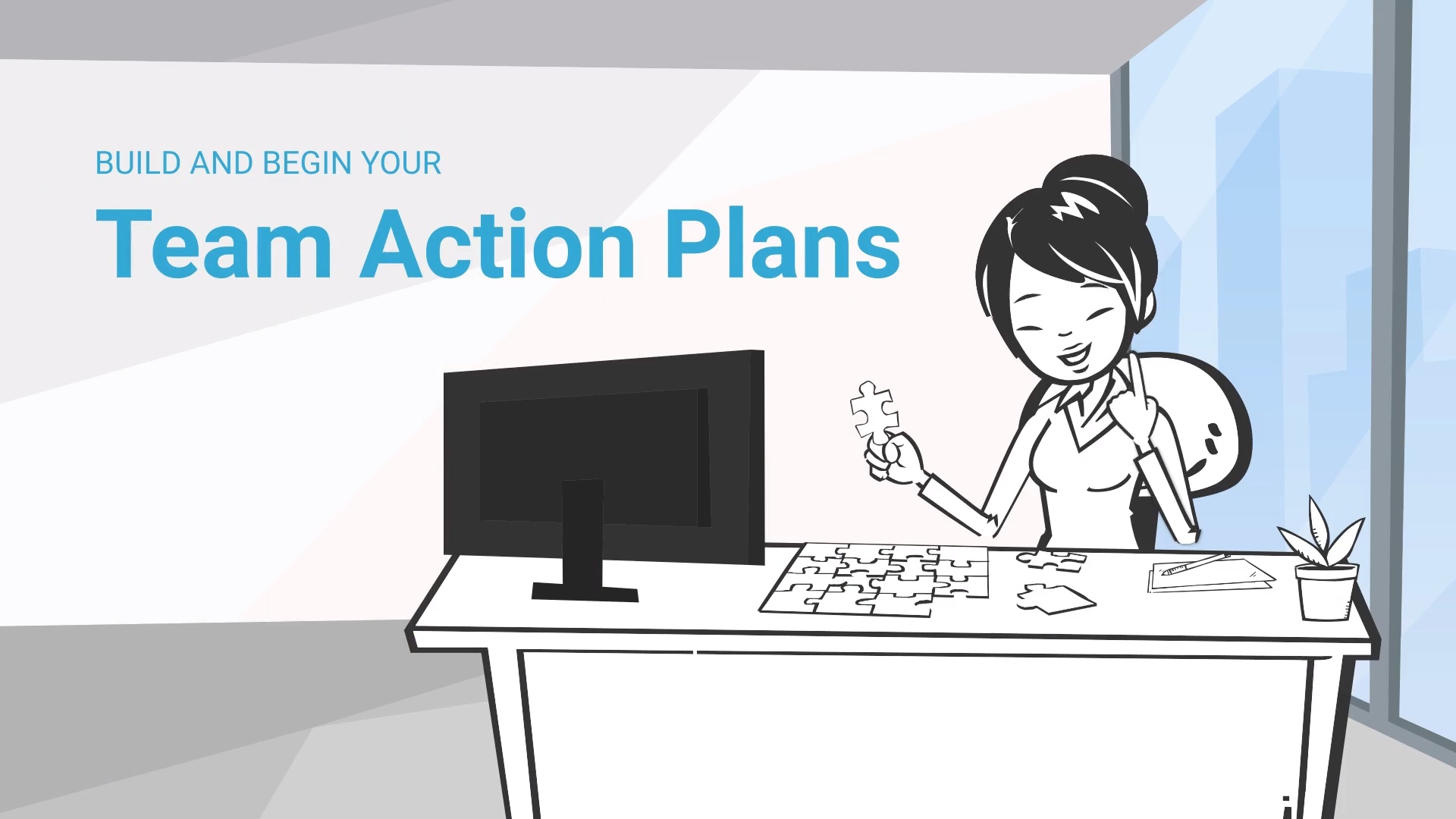 Start working on the initiatives you've talked about with your team and increasing their engagement!
– 2 minutes –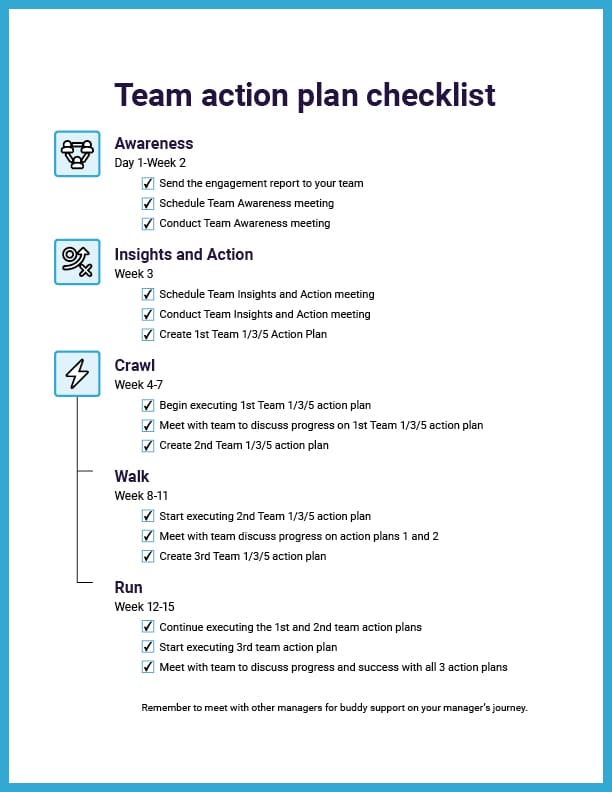 Know what comes next on the post-workshop journey and check completed events off along the way.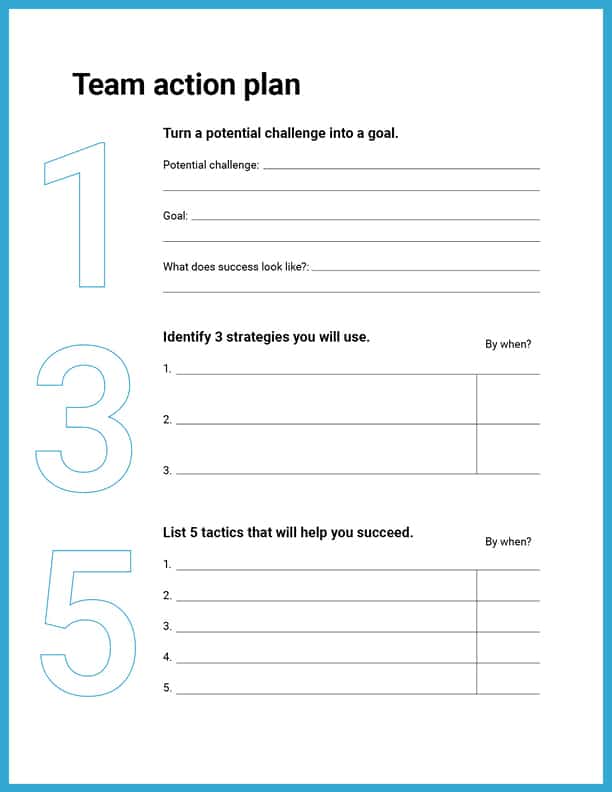 Record your team goals, strategies, and tactics.
3. Maintaining Engagement – Incorporate action plan check-ins into regular team meetings.
Revisit your action plan during regular team meetings. Evaluate progress made, make adjustments where needed, and celebrate team victories! Additional resources for managers include:
Want to learn more about engagement and management?
Overcome the four forces that destroy employee engagement
According to Gallup's U.S. employee engagement survey, only about a third of American workers are engaged. What about the other two-thirds…
The traits of great manager (a data-driven analysis)
We recently released the results of a study of 5,000+ employees about their perspectives on their managers. From it, we gleaned some amazing findings…
8 tips to best interact with your team members
A manager's worst night is walking into a team meeting filled with arguing, apathetic, or inconsiderate employees. When a team…