NEW VIRTUAL EVENT
TALENT OPTIMIZATION
ROUNDTABLES​
Consultants | HR | Senior Managers | People Managers​
Our talent optimization roundtable series brings together high-performing leaders to discuss tactics and trends in their respective fields as they relate to talent. Join a group discussion to compare notes on how to hire, manage, build culture, and engage employees. Together, we can take meaningful, lasting action to achieve Better Work, Better World. ​
Upcoming virtual roundtables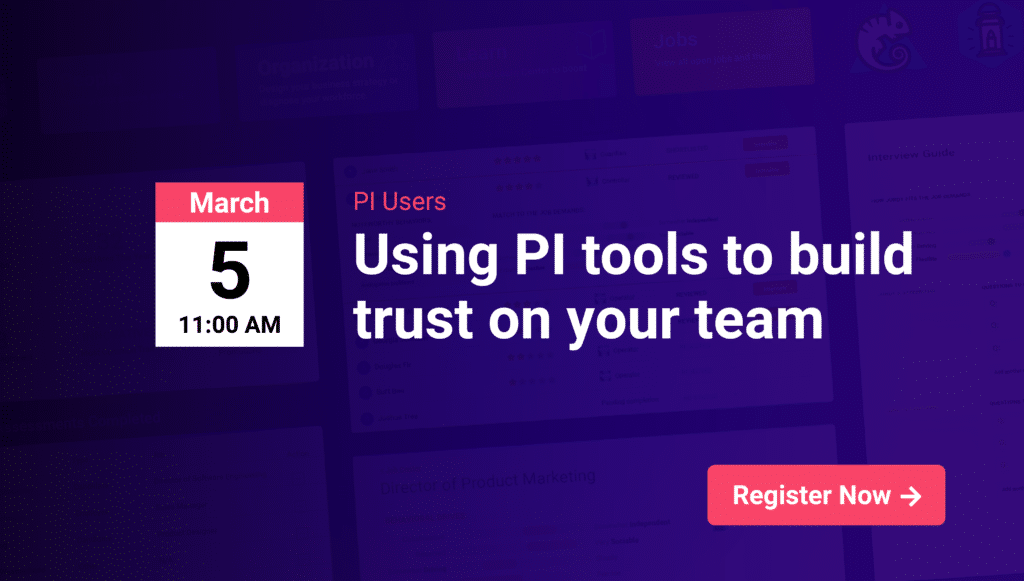 PI USER ROUNDTABLE
Facilitator: Anthony Ormsbee-Hale
Friday, March 5 @ 11:00 a.m. ET​
Discuss with other PI users from around the world on best practices for using PI to build and manage teams in a scalable way.