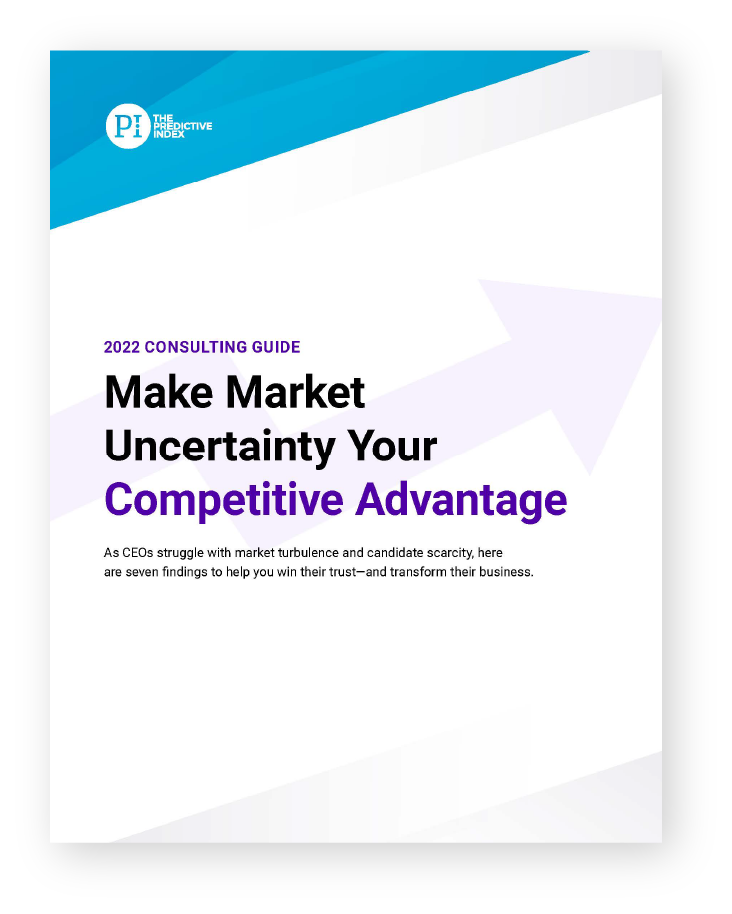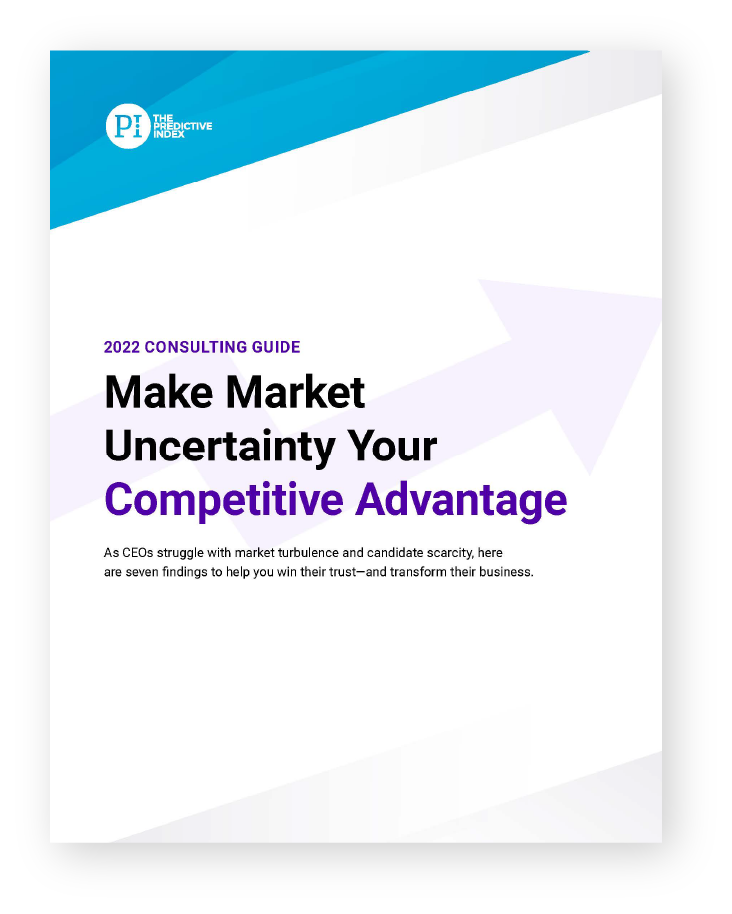 2022 Consulting Guide
Make Market Uncertainty Your Competitive Advantage
As CEOs struggle with market turbulence and candidate scarcity, here are seven findings to help you win their trust—and transform their business.
It's a new world of work.
Help clients make sense of it—with data.
We surveyed 300+ executives to help solve your clients' biggest pain points—and make market uncertainty your competitive advantage.

2022 has left business leaders searching for a way to boost engagement and keep top talent from leaving for the competition.
It's clear many executives have reverted to believing that a good business strategy runs itself. But here's the truth: Businesses don't run themselves. People run them.
Help clients tackle the future–and cement yourself as a
trusted advisor.
Download our full report, and get seven findings detailing: executives' top business concerns, the latest hiring and retention trends, how data can driven talent development, and more.