5

Lessons
40 minutes

completion time
What you'll learn:
The Workshop Kickoff guides you to understand and apply the PI Behavioral Assessment. You'll discover how it works, how it's administered, and the value of its accurate and compelling descriptions of workplace behavior. From this foundation, you'll be ready to interact with your workshop instructors and classmates.
Understanding others is key to success
For the workshop, you're responsible for bringing copies of your behavioral assessment, as well as those of others with whom you work. Your facilitator will walk through activities using this data. You may already have access to this information or can get these results from the person who owns PI at your organization.
Communicate with Participants
It's best practice to communicate with your colleagues before you send the invitations so you can explain why you're asking them to take the assessment, let them know they'll be receiving an email, and align on expectations once they've completed the assessment.
We suggest letting them know that you'll set up time to review their results when you return from the workshop since, at that point, you'll be able to use many of the tools in the software to better understand your working relationship!
I'm attending a Talent Optimization workshop with The Predictive Index, and I'd like your help as I prepare. During the workshop, I'll learn how to interpret and apply the behavioral assessment results of those I work with the most. That includes you!
Can you help me prepare? You'll receive an email from The Predictive Index with a link to the 2-question Behavioral Assessment, which will take less than 10 minutes to complete.
The results help us better understand the  drives, needs, and work behaviors of ourselves and our peers. I've attached my behavioral pattern to show you what the results look like, as they're meant to be shared to generate awareness of the communication and work preferences within our team.
By the end of the workshop, I'll be able to interpret the results and share them with you, putting us on the path to better collaboration so that we can achieve our goals together.
Thanks for your help!
Sending Assessments to Participants
If there's someone whose assessment results you'd like to have for the workshop, but they haven't taken the assessment yet, it's easy to invite them. Just follow the steps in the guide below.
View the video below for a 3 minute tutorial on how to send the PI Behavioral Assessment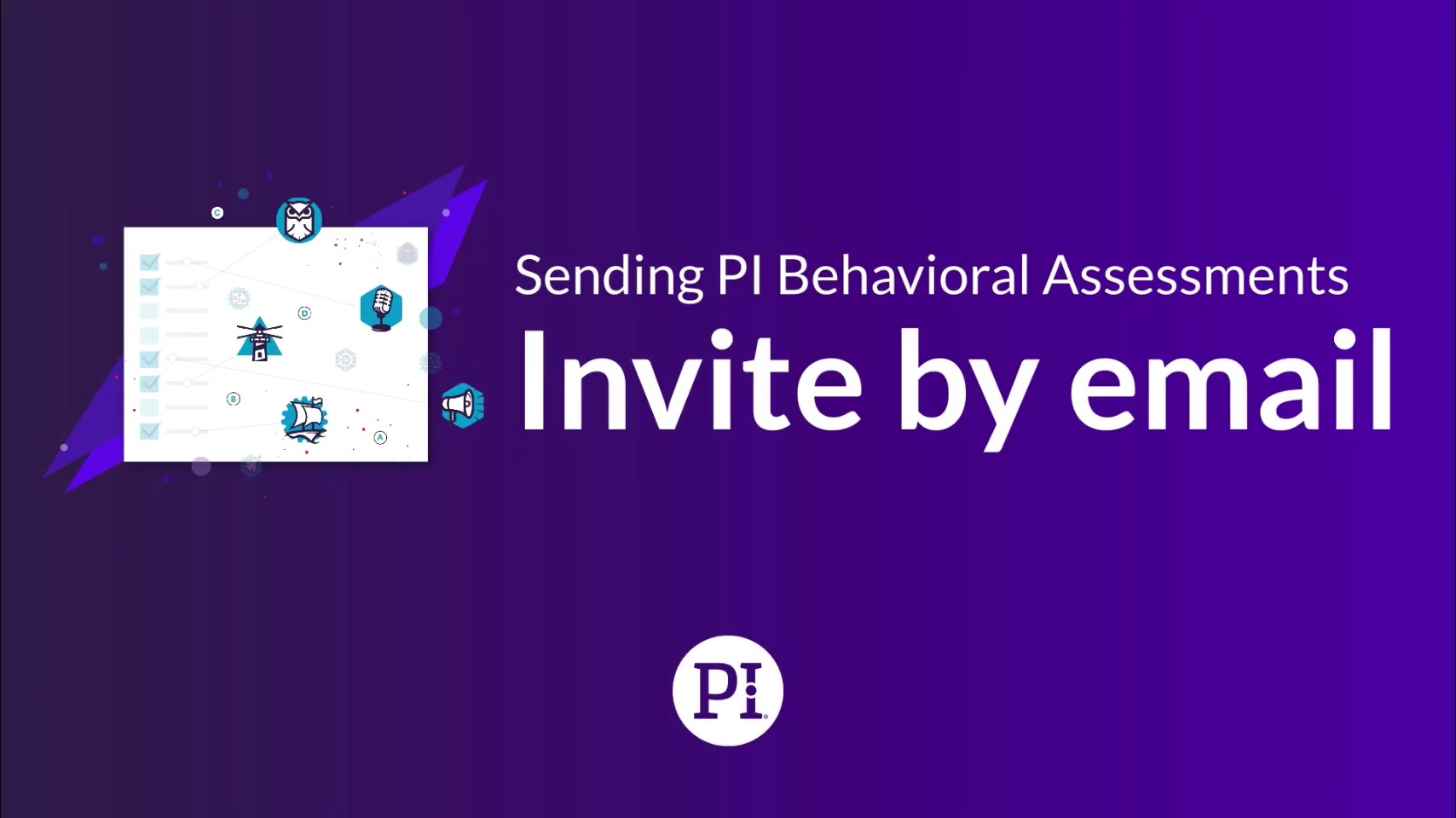 Downloading the Full Pattern
Once everyone has completed their assessments, use the Download Full Pattern feature rather than bringing their full behavioral report. The full report is much richer and there's great information to be found on the other tabs in the software but, for the workshop, we ask that you use just the graphs. This will help you learn how to read patterns quickly and easily.

Was this resource helpful?
Content Locked
Register to gain access to this lesson.