Recruitment
Assess candidates using workflow steps and view PI results via links in the candidate details.
Jobvite has constructed an integration with The Predictive Index that automates the sending of Behavioral and Cognitive assessments, storing the results in the Candidate Details.
Add the PI assessments to a Candidate by selecting the PI Testing workflow step. Both Behavioral and Cognitive assessments are supported.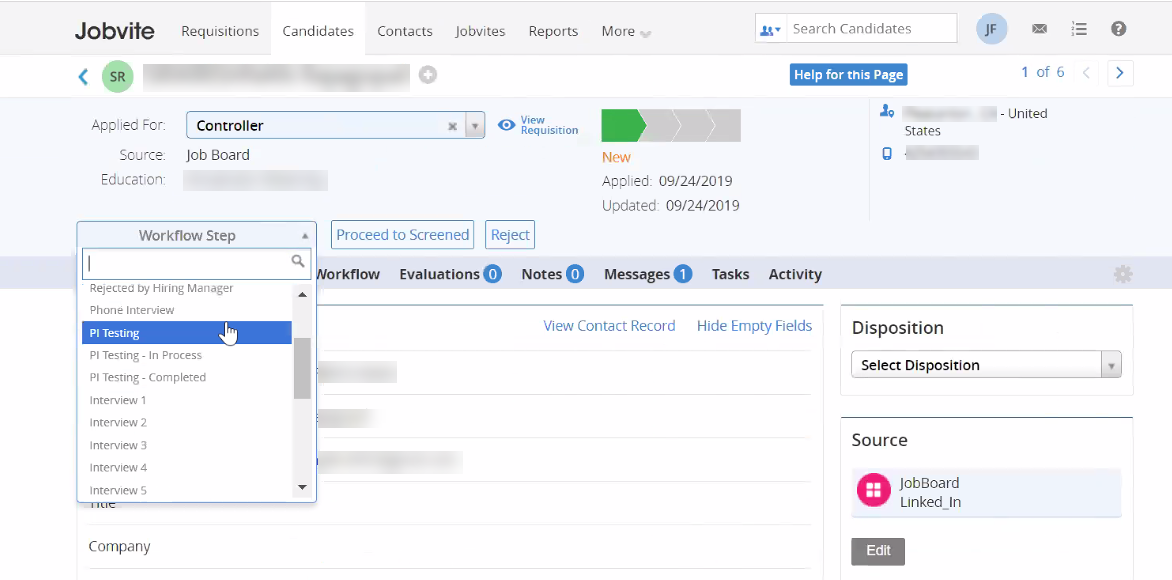 When assessments are complete, the integration moves the Candidate to the PI Testing Completed step. Results can be viewed by following links in the Candidate Details tab. Following the results link does require a PI Software user account login.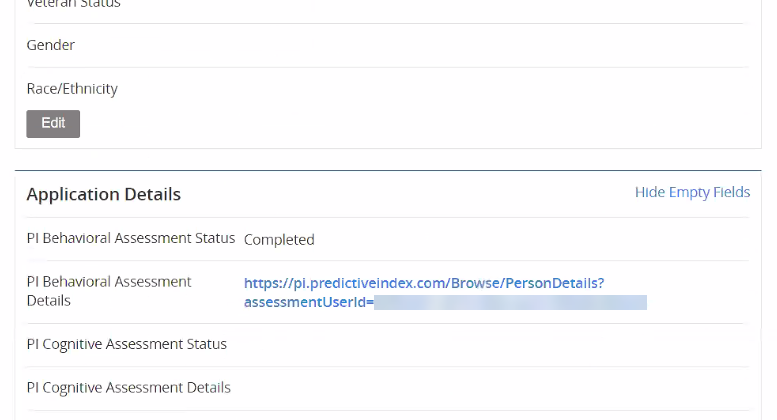 In order to make sure that assessments are placed into the correct locations in the PI software, each Jobvite Requisition can have a PI Folder Location assigned. The list of available PI Folder Locations is maintained in the Admin > Custom Fields view. The full Folder Path must be placed into the list of values for this custom field.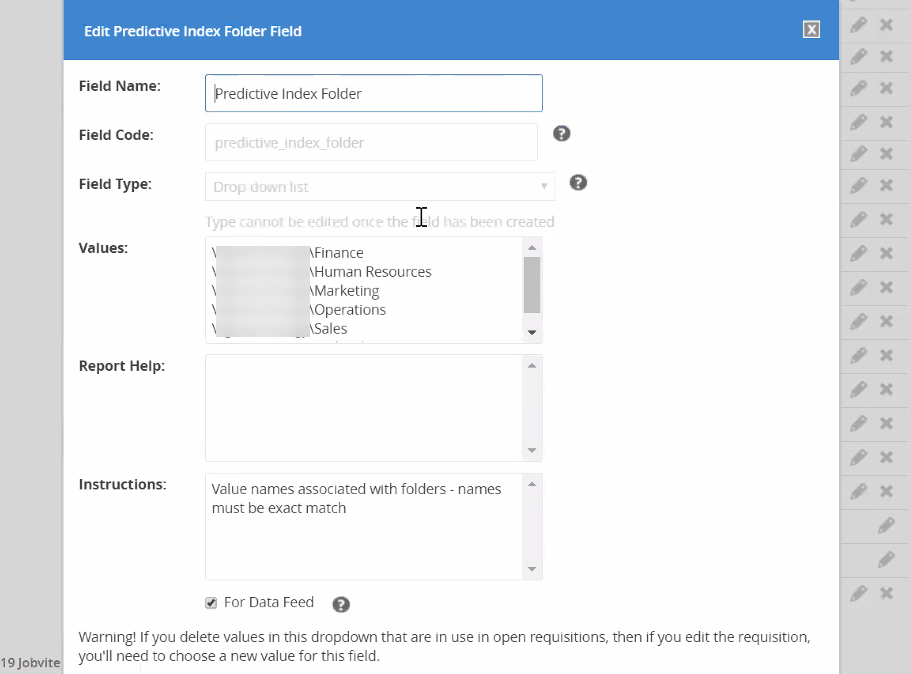 Assessments
Results
Cognitive score
Person Details Page Link
Features
Order assessments directly from the Candidate view by choosing PI Testing workflow step
View assessment status
View PI Person Detail page including Behavioral Assessment result – requires logging in to PI software
View PI Cognitive Assessment Score directly in Candidate view
Costs
Jobvite charges a fee for integration setup and usage.
A Predictive Index subscription is required before this integration can be activated. There are no additional PI setup, access, or per-assessment charges beyond a subscription.
Languages Supported
Any
English
French
German
Japanese
Spanish
Simplified Chinese
Traditional Chinese