CEOs must establish the company's objectives and top priorities for the upcoming fiscal year. Ever wonder what those top priorities are? We did, so we surveyed 156 CEOs to find out.
Top CEO priorities are business strategy and talent strategy.
The business leaders we surveyed reported that their number one priority was strategy development, followed in close second by talent strategy.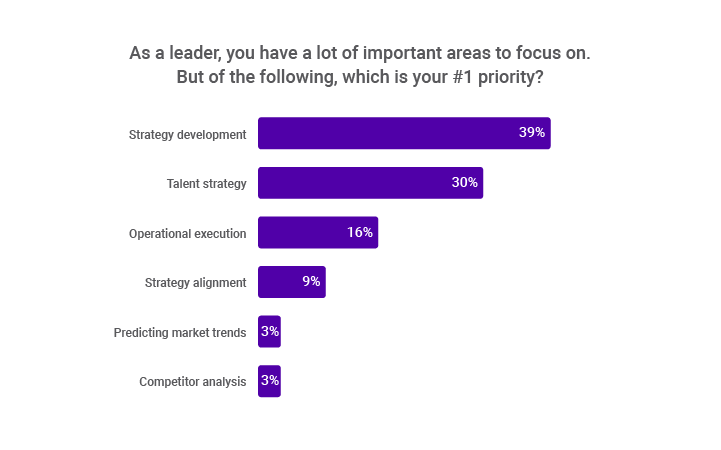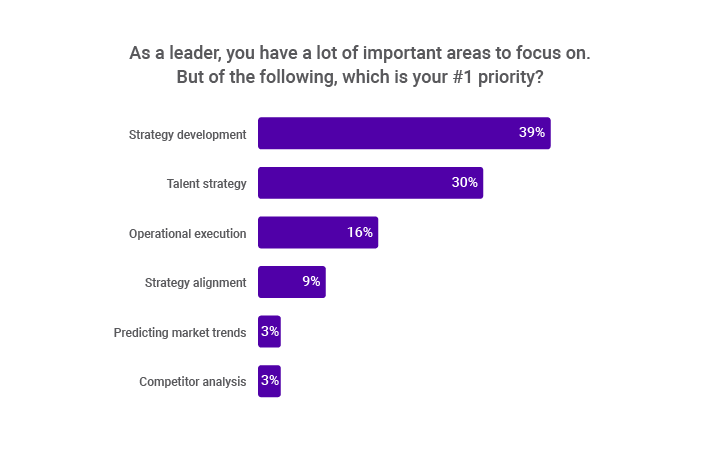 Those numbers are not surprising when we pull back and look at other insights from our 2019 CEO Benchmarking Report:
For example, four of the five biggest challenges for CEOs relate to talent optimization (so it makes perfect sense that talent strategy is a top priority).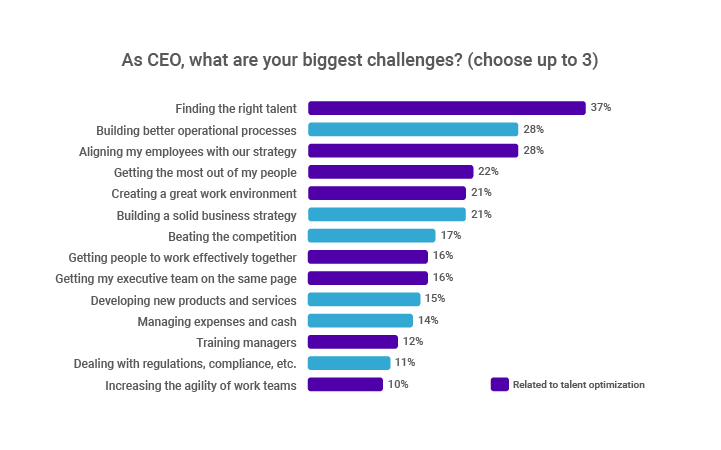 And, on average, employee-related costs make up 55 percent of total company costs. When you're spending more than half of your funds on your people, you need a talent strategy that drives results.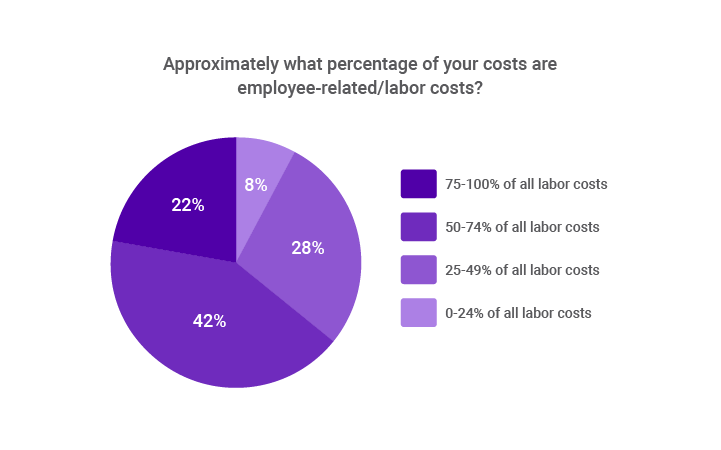 Design a talent strategy that works with talent optimization.
It's clear that execs must learn to align their employees with their business strategy so they can get a return on their investment. Misalignment between people and strategic objectives results in both lost opportunity cost and a waste of internal resources on misappropriated labor.
The key to this alignment is talent optimization—a discipline that maps people strategy to business strategy.
Talent optimization starts with senior leadership, and it's critical that all members of the C-Suite are bought in and aligned on strategic objectives. If you have a strategic business partner on your HR team, be sure to involve them in your talent strategy creation. When talent strategy is a combined effort between human resources and the C-Suite it's most effective.
While culture has long been top of mind for CEOs, it's just the tip of the iceberg when it comes to optimizing talent. Successful implementation of talent optimization includes measuring and using people data, designing a people strategy, hiring top talent, building cohesive teams, and inspiring employees using career pathing, organizational culture, and good management.
Learn all about the discipline that will help you create a comprehensive talent strategy by downloading our e-book "A crash course in talent optimization."
Join 10,000 companies solving the most complex people problems with PI.
Hire the right people, inspire their best work, design dream teams, and sustain engagement for the long haul.